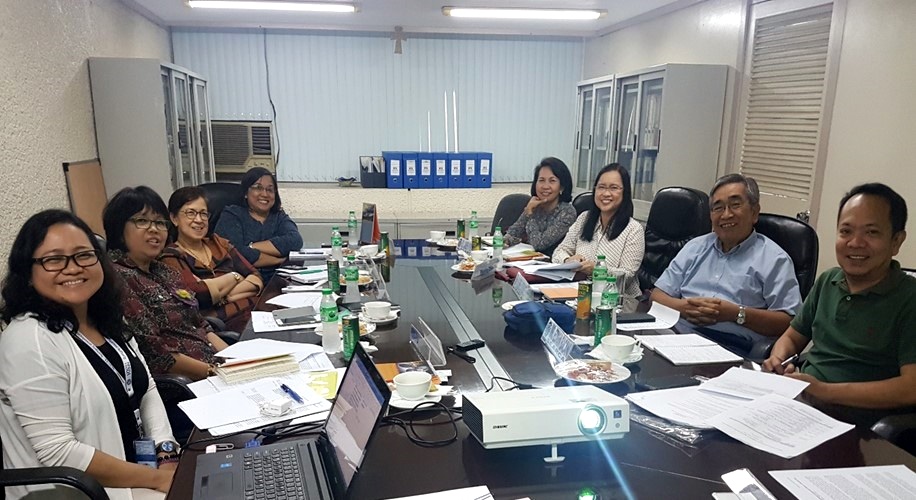 searca tesda collaborate regional workshop competency certification agricultural workers
Agriculture is the backbone of most Southeast Asian economies as about 450 million people depend on it for livelihood. Developing the competencies of agricultural workers is therefore essential in raising agricultural productivity and in adopting innovative farming processes and technologies. With the on-going ASEAN economic integration expected to promote increased mobility of skilled workers within the region, there is a need to focus on enabling agricultural workers to have equitable access to high-quality learning and skills recognition that make them competitive in the growing and changing ASEAN labor markets.
It is within this context that the Southeast Asian Regional Center for Graduate Study and Research in Agriculture (SEARCA) and the Technical Education and Skills Development Authority (TESDA) are collaborating on an event titled Regional Workshop on Competency Certification for Agricultural Workers in Southeast Asia to be held at the SEARCA Headquarters in Los Baños, Laguna, Philippines on 6-7 March 2018.
The Workshop aims to initiate the recognition of competency certifications for agricultural workers by the organizations/agencies that issue such certifications. It also aims to develop recommendations to the High Officials of the Southeast Asian Technical and Vocational Education and Training (SEA–TVET) Consortium pertaining to the promotion of skills recognition of agricultural workers. This activity is part of the study being led by SEARCA towards establishing competency standards of agricultural workers in Southeast Asia, as approved and committed to by the High Officials representing the member countries of the SEA–TVET Consortium during their meeting in Kuala Lumpur, Malaysia on 23–25 May 2017.
Towards the implementation of this collaborative activity, SEARCA and TESDA met on 19 January 2018 at the TESDA Office in Taguig, Metro Manila to discuss technical and logistical details. Present at the meeting were TESDA Executive Directors Ma. Susan P. Dela Rama, Imelda B. Taganas, and Marissa G. Legaspi, of the Certifications Office, the Qualifications and Standards Office, and the Planning Office (PO), respectively; Ms. Charlyn B. Justimbaste, Officer-in-Charge of the Project Development Division (PDD) of the PO, and Mr. Pamfilo C. Tabu, Jr., Senior TESD Specialist, also of PDD-PO. In attendance from SEARCA's Research and Development Department were Dr. Bessie M. Burgos and Ms. Carmen Nyhria G. Rogel, Program Head and Program Specialist, respectively; Mr. Bernie S. Justimbaste, Principal Investigator of the study and Workshop Technical Coordinator; and Mr. Edwin P. Bacani, Project Technical Assistant cum Workshop Documenter.
TESDA is under the Department of Labor and Employment (DoLE) and serves as the Philippines' technical vocational education and training authority.