Experts recently gathered in Bali to develop regulations that will help small-scale fishing operations and their sustainable methods thrive in our overfished seas. In this series of images, photojournalist Paul Hilton visits fishing communities in Asia where locals work in harmony with their environment.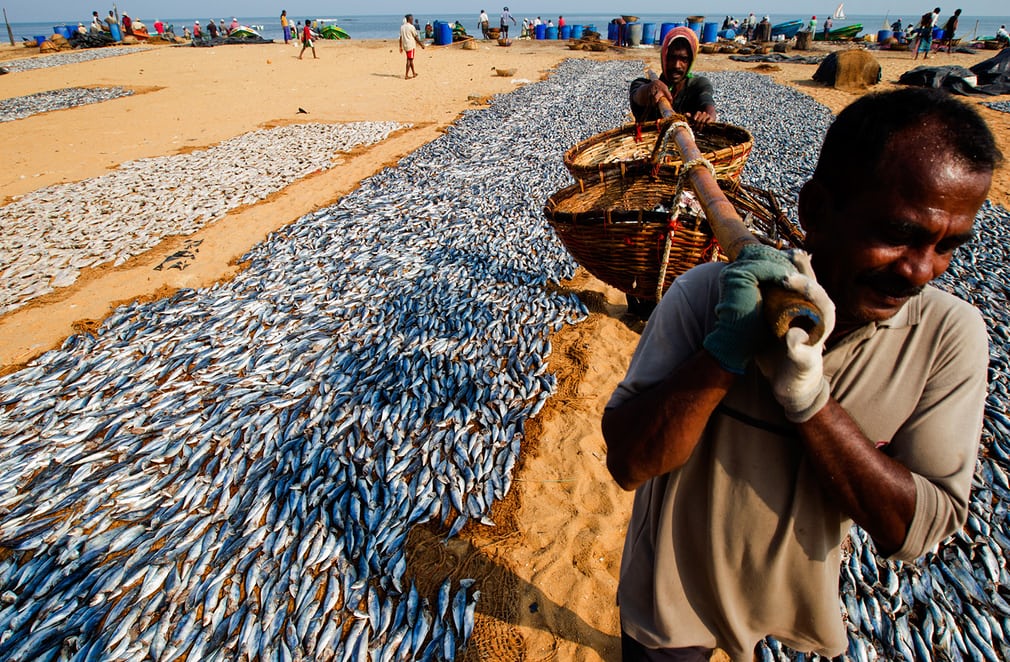 Sri Lankan fishermen offload their catch for drying on a beach just north of the capital, Colombo. Small-scale fisheries catch as many fish as the industrial sector – roughly 30m tonnes a year – yet remain largely unregulated Photograph: Paul Hilton/Earth Tree
Catches are sold at a busy fish market in Sorong, in Indonesia's West Papua province. Women make up about half of the workforce in small-scale fisheries, mainly in processing and marketing the catch. In Indonesia, roughly half of the animal protein consumed is seafood Photograph: Paul Hilton/Earth Tree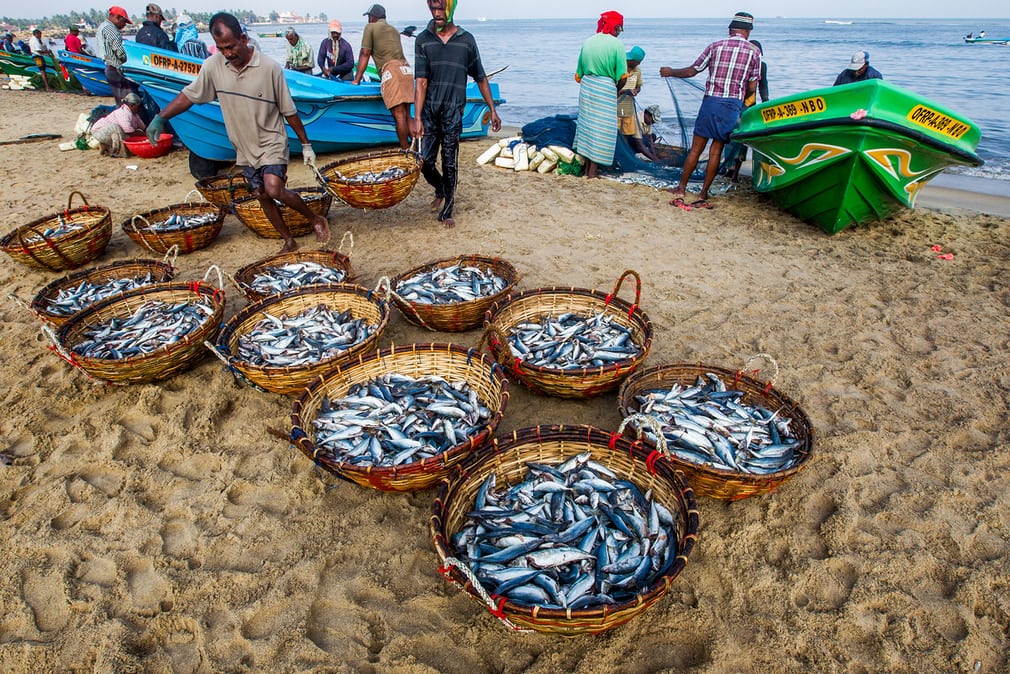 Small catches are collected on the beach in Sri Lanka. Artisanal fishing is vital to food security in developing countries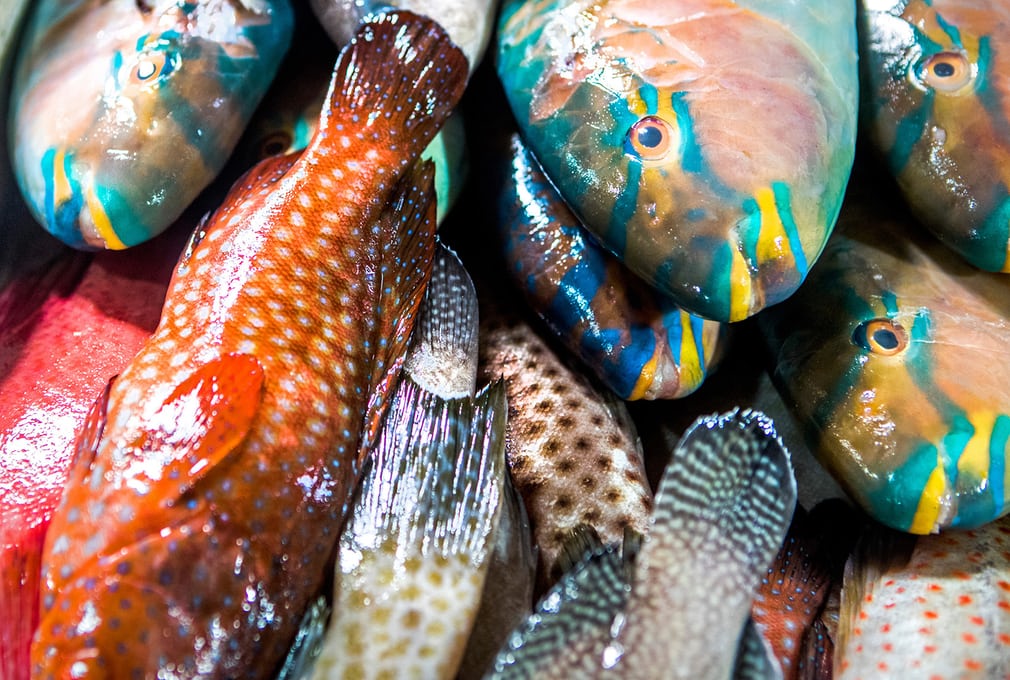 Colourful reef fish for sale in Jimbaran fish market in Bali, Indonesia. Catches from small-scale fisheries are often diverse, but very little is wasted. In contrast, large-scale fishing produces an annual estimated discard of 10m tonnes.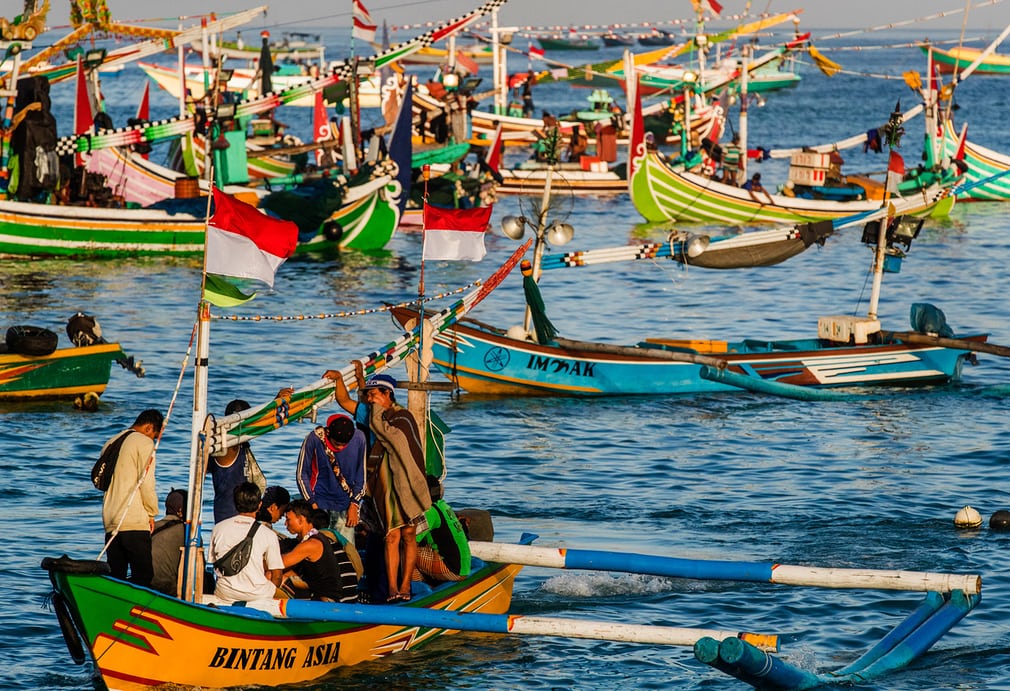 Fishing boats in Jimbaran, Bali. Global figures do not do justice to the role that artisanal fishing plays in many developing countries. In Indonesia, it is estimated that 95% of the national catch comes from small-scale fisheries Photograph: Paul Hilton/Earth Tree Facebook Twitter Pinterest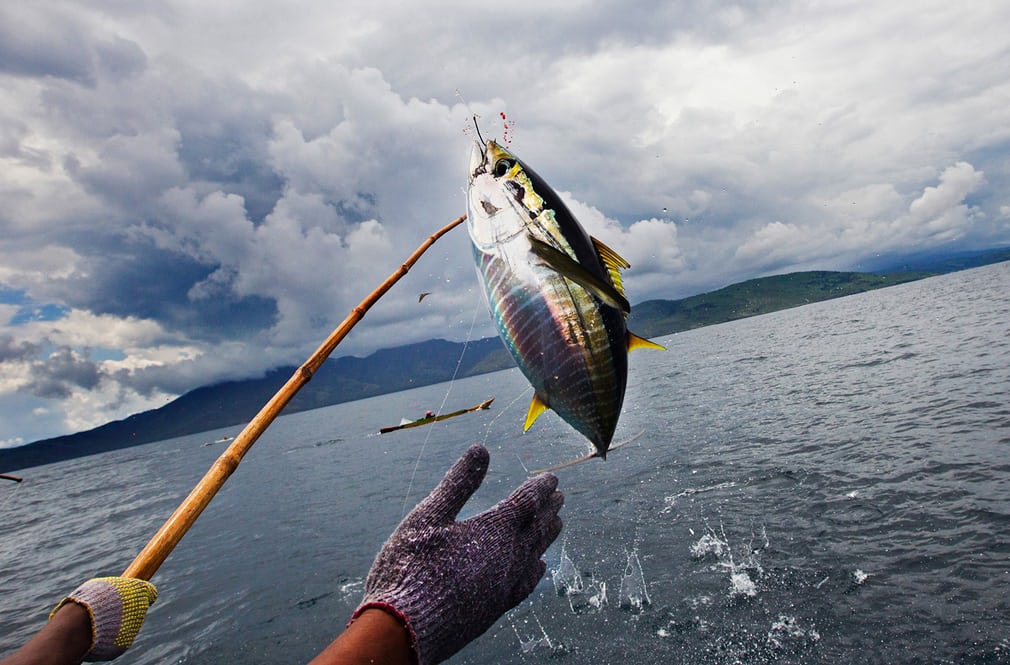 Skipjack tuna is caught off Flores island in Indonesia. Photograph: Paul Hilton/Greenpeace