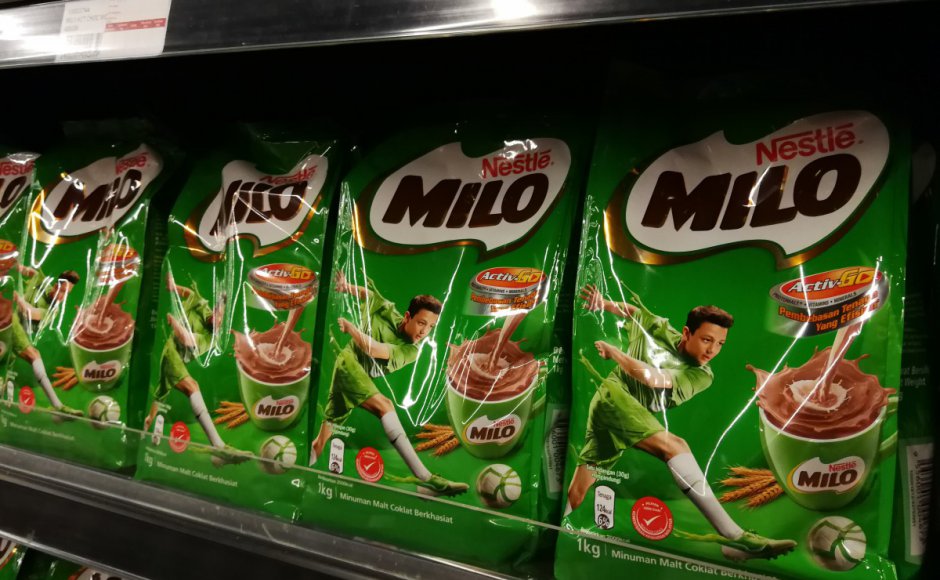 Healthy or not? Source: Shutterstock
FRESH from being crowned 'The Fattest Country in Asia', Malaysia is now debating whether a malt chocolate drink by Nestlé is healthy or not.
Milo, a hugely popular drink in Malaysia, is marketed as a healthy and "nutritious" drink locally.
This claim is now the subject of debate after a video by businessman Vishen Laisheni pointed out that sugar makes up 40 percent of a serving of the drink in powder form. Milo's website states there are 40.5g of sugar in every 100g serving of the powder.
In the video, Laisheni spoke about the culture encouraging young children to consume several glasses of the drink per day when he was growing up in Malaysia.
"Big pharma and food companies are not incentivized to make you feel healthier. They're incentivized to keep you sick. They're incentivized to keep you pumping your body with sugar. Because sugar makes you hungrier, so you buy more of their poisonous shit," he said.
The original post now has 812,716 views at the time of writing. It's made some schools stop serving the drink, consumer groups call for an investigation into Milo, and medical associations to come up with their own set of advice on how to consume the drink.
On Tuesday, Nestlé's denied the video's claim that Milo contains 40 percent sugar, Malaysiakini reported.
Its head of halal affairs, Othman Mohd Yusof, said the recommended serving of a Milo drink was mixing five teaspoons of Milo powder to 200ml of water.
"(Thereby) the beverage will only have six percent of sugar. Three percent from milk and another three percent is sugar," he said. That math equation is not placating consumers, however.
The Muslim Consumers' Association (PPIM) is urging the Health Ministry to give a clear-cut answer to the debacle.
The cause of concern seems to lie in a red Health Ministry sticker stating the product was a "pilihan lebih sihat" (healthier choice), which is printed on some Milo products. The product's advertisements make the same claim too, according to PPIM legal bureau head Hishamuddin Hasim.
"The red sticker is produced by the Health Ministry and any person will portray it as healthy. Even the word 'healthy' is enough for (consumers) to view it as a healthy product," Hishamuddin said. "We (consumers) are not scientists, we do not go to the laboratory nor check the analyzed data."
The Health Ministry could not be reached for comment.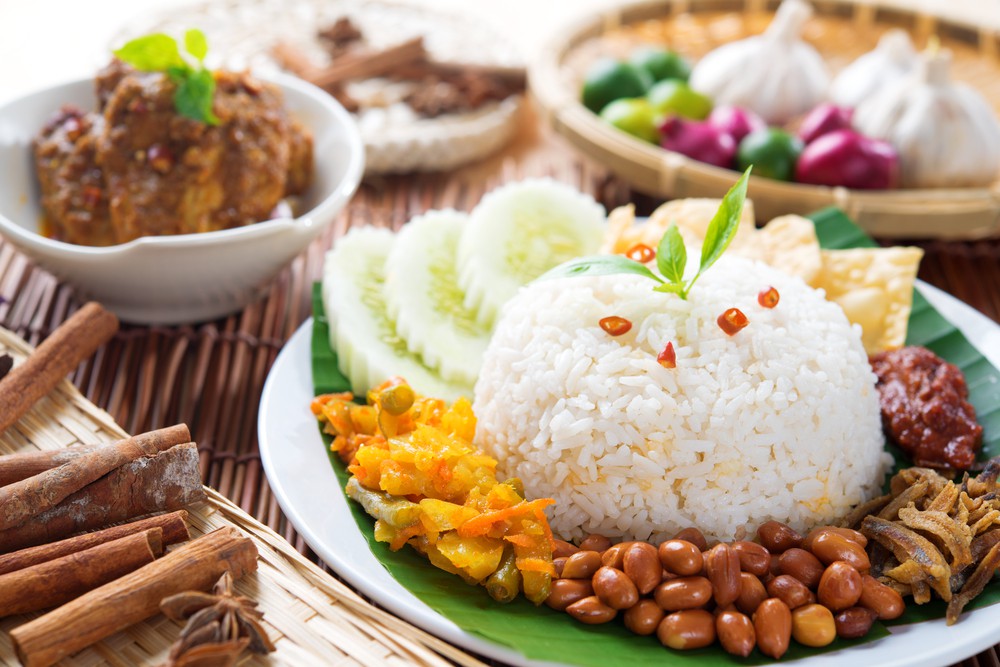 Malaysia's national dish is nasi lemak – translating literally as "fatty rice". Source: Shutterstock
Obesity is highest in Malaysia compared to its ASEAN neighbours, according to a white paper published by the Economist Intelligence Unit last year.
About 13 percent of its adults are obese, while another 38.5 percent are overweight (ie. having a Body Mass Index (BMI) at or above 25 and 30 kg/m2 respectively) – a problem that is straining its public health services.
In comparison, Japan's and South Korea's obesity prevalence rates are 2.9 and 4.2 percent respectively. Between the 1960s and 2005, the country's sugar intake shot up 33 percent.
Celeste Lau, a dietitian at a private hospital in Kuala Lumpur, believes Malaysians' "sweet tooth", coupled with a less active lifestyle and a lack of awareness about food labels, is the real problem here.
Sugar can be part of a healthy diet, Lau says, provided it makes up not more than five percent of total energy intake daily. Milo too, but in the right amount and at the right time. For example, one cup of the drink as a food substitute at breakfast, and not together with a piece of '"roti canai" (local fried bread).
Lau also recommends at least 150 minutes of exercise per week for weight maintenance. "A lot of other factors cause obesity, including your "teh tarik" (pulled tea), condensed milk, "roti tisu" (thin, fried bread) … not just chocolate drinks."