"COVID-19 not only affected human health but also food supply. We need to be aware of the factors affecting agriculture especially rice production and fresh agro product supply especially in extraordinary times like the current COVID-19 pandemic.
"Domestic food production is important in guaranteeing our food security and self-sufficiency."
This was said by Principal of IBTE Satellite Norjemee bin Jenek during the induction programme and signing ceremony at IBTE Agro-Technology Campus in Kampong
Wasan yesterday.
He said the project's objective is to produce successful agropreneurs in all stages of rice production from seed planting to farm management and marketing.
LiveWIRE Brunei is committed in providing the best infrastructure and training for students as well as a comfortable learning environment. Livewire Brunei will also provide mentoring from experts from within and outside the country.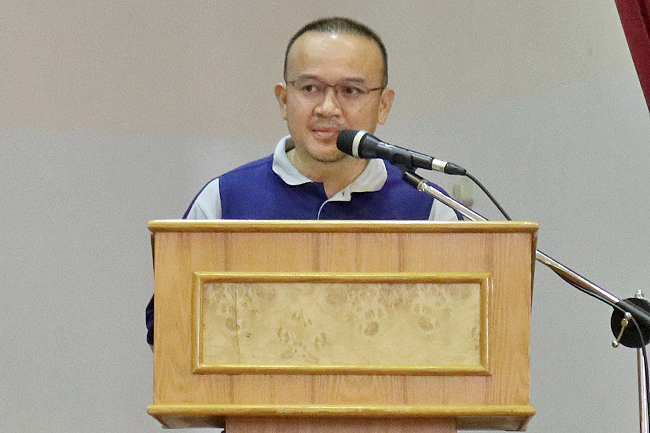 Upon completion of the programme, the students will be given a business opportunity within the paddy industry with support from LiveWIRE.
"We hope the students will do their best and seize the opportunity to prepare for bigger challenges ahead."
Brunei Shell Petroleum Co Sdn Bhd (BSP) In-Country Value Manager Hajah Rosita binti Haji Hassan in her capacity as the Chairperson of LiveWIRE Brunei added that BSP has invested more than BND3 million in opening up a 10-hectare agricultural land as well as providing infrastructure and equipment.
She added the AgroBiz project allocated a big sum to buy paddy seedlings and equipment so that the project will be fully equipped with all facilities needed by the students.
Last February, the AgroBiz project produced a harvest of seven metric tonnes of rice.