While the world reels from the social and economic fallout from the COVID-19 pandemic, the search for sustainable mechanisms to address food insecurity concerns doable at the community level becomes more urgent. Agricultural losses in terms of decrease in farm labor and agricultural production are projected to further impoverish 14.69 million families in Southeast Asia, based on a recent study. Left unmitigated, such repercussions could compromise the health status of vulnerable sectors, especially children and the rural poor.
A collaborative endeavor among the Southeast Asian Regional Center for Graduate Study and Research in Agriculture (SEARCA), University of the Philippines Los Baños (UPLB), Department of Education (DepEd)-Busuanga Island, and Kansas State University (KSU), the kick-off activity of the E-training on School plus Home Gardens cum Biodiversity Enhancement (SHGBE) for Busuanga Island on 16 July 2020 gathered more than 200 teachers, program coordinators, parents, and staff from the local government of Busuanga and Coron, Palawan. The e-training course aimed to serve as a platform to educate, exchange knowledge and experiences, and create awareness that shall strengthen the initiation of a school-plus home gardens in Coron and Busuanga, Palawan, in support of the DepEd's Gulayan sa Paaralan program. For this learning event, selected pilot schools for the school-plus-home gardens project in the island include the Claudio Elementary School (ES), Decalachao ES and National High School (NHS), Malbato ES, Salvacion ES and NHS, and Bulalacao Integrated National High School.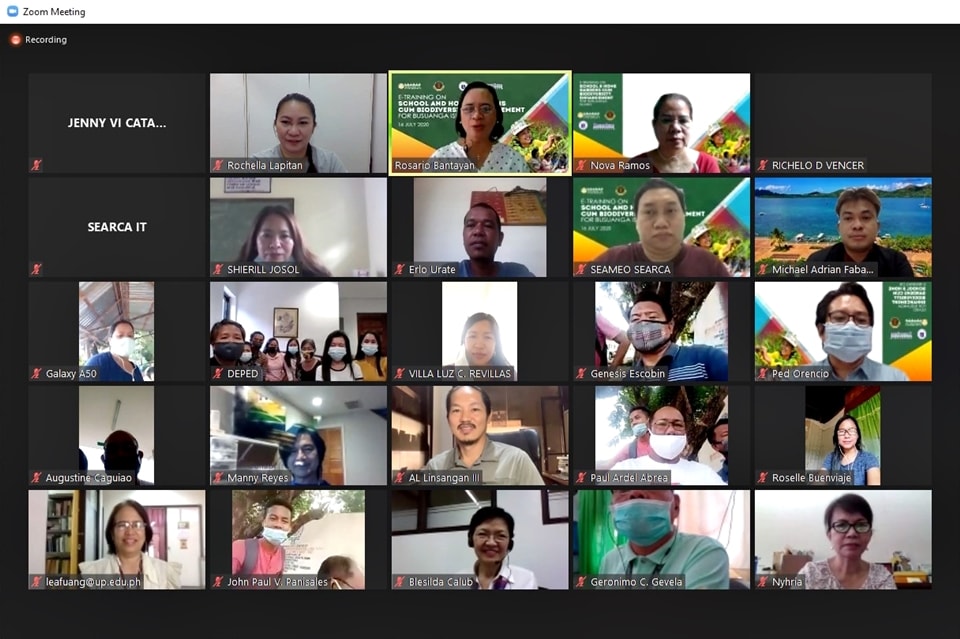 In his keynote address, Dr. Glenn B. Gregorio, SEARCA Director, said that the school and home gardens have proven their significance during this COVID-19 pandemic. Dr. Gregorio pointed out that restrictions imposed by the pandemic have encouraged young people to engage in backyard production of food for consumption. Guided by science-based techniques, he added that gardening could help find the delicate balance between producing our food needs and protecting biodiversity.
On the other hand, Dr. Manny R. Reyes, Research Professor at KSU, emphasized in his welcome message that the vision of SHGBE is to enhance biological biodiversity while producing food and boosting tourism in Busuanga Island. Busuanga Island, which is composed of Coron and Busuanga municipalities, features world-renowned tourist destinations and hosts a diverse array of flora and fauna, a number of them endemic to the area. Located in the northern part of Palawan, the Philippines' last ecological frontier, Busuanga Island occupies a significant place in biodiversity conservation and ecotourism. Thus, the e-training also aims to incorporate biodiversity enhancement in existing school and home gardens components, specifically by enabling participants to explain key elements of food and nutrition, sustainable development goals, organic agriculture, biodiversity, and edible landscaping for integration in the SHGBE and their links to income and character development.
SHGBE builds on the success of the Participatory Action Research on School and Community-Based Food and Nutrition Program for Literacy, Poverty Reduction, and Sustainable Development or the School plus Home Gardens Project (S+HGP), first implemented in six pilot schools in Laguna, Philippines. Dr. Blesilda M. Calub, University Researcher IV at the UPLB College of Agriculture and Food Science, shared that the goal of S+HGP is to foster well-nourished, healthy, and well-educated children through the integration of school- and home-based garden and feeding to ensure good nutrition year-round, while also harnessing their potential as learning hubs.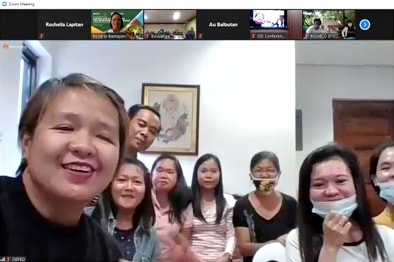 Likewise, sharing the results of the scoping activities conducted by SEARCA in target pilot areas, Dr. Pedcris M. Orencio, SEARCA's Program Head for Research and Thought Leadership, mentioned that Busuanga Island is rich in marine food sources. Despite this, it is food insecure because its poor-quality soil hampers the growth of the agriculture sector and the high farm produce prices resulting from limited supply restrict access of poor families to food commodities. School plus home gardens, combined with biodiversity protection and entrepreneurial mindset, could help stimulate both agriculture and tourism sectors while promoting health and nutrition.
Since its inception, the S+HGP has succeeded in promoting nutrition and stimulating learning among school children. A key factor in this is the active participation of teachers, parents, and local government units. Dr. Calub said that in three years, the number of schools implementing S+HGP expanded from six to 98, all of which are sustained by self-generated funds. Some of the participating schools have also received recognition for their work, as in the case of Labuin Elementary School in Pila, Laguna, which emerged as third prize winner of the 2017 Southeast Asian Ministers of Education Organization(SEAMEO)-Japan Education for Sustainable Development Award.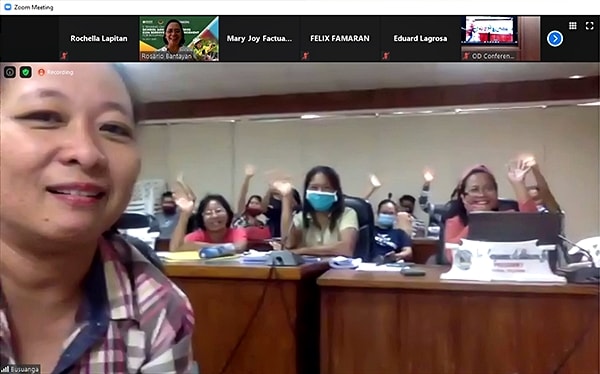 The e-training on SHGBE will run from 16 July to 3 September 2020. It consists of five modules. Module 1 on sharing initiatives on school gardens tackles the learning philosophy of participatory training for development, background of school gardens and feeding program in the Philippines, and situation analysis of selected schools and school gardens, was covered during the first training session. Module 2 will touch on the role of school gardens in food and nutrition. Meanwhile, Module 3 will expound on the guiding concepts under S+HGP, including natuculture, climate change as it relates to gardening, edible landscaping and school garden planning, organic agriculture, organic soil amendments, biodiversity enhancement, and environmental sustainability. Module 4 will cover topics on the use of school gardens for education while Module 5 will delve into participatory visioning and goal setting, wherein participants are expected to craft action and strategic plans for their respective school and home gardens. At the end of the eight-week e-training course, the participants are expected to be able to describe the process and requirements of designing, establishing, and maintaining edible organic school gardens; biodiversity enhancing landscaping, and the involvement of students, teachers, parents, and local institutions to support, scale up, and disseminate information about SHGBE; prepare sample learning lesson or teacher's logs; and be able to integrate SHGBE into the DepEd curriculum.