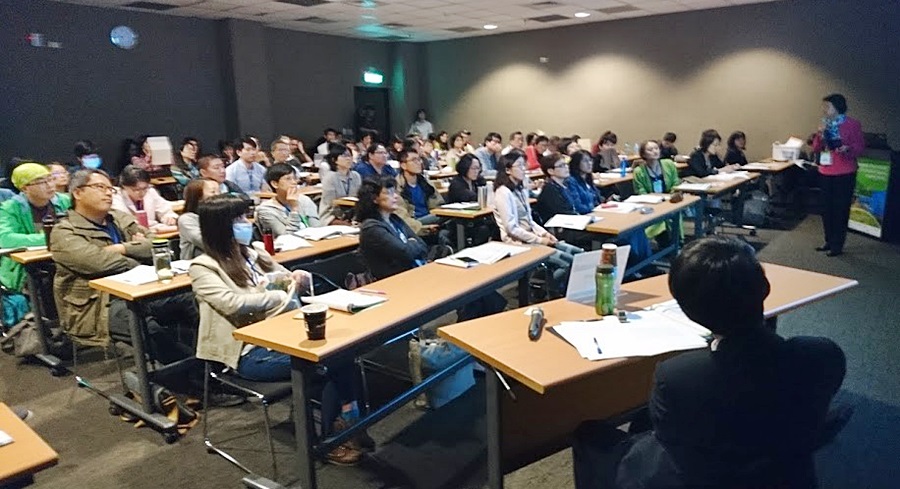 TAIPEI, Taiwan – The success of the School-plus-home Gardens Project, a collaborative action research project among SEARCA, the University of the Philippines Los Baños (UPLB), and the Department of Education (DepEd)-Division of Laguna, had the opportunity to be shared to participants during the 2018 Asia-Pacific Societies for Agricultural and Food Ethics (APSafe) Conference in collaboration with the European Societies for Agricultural and Food Ethics (EurSafe) held at the National Taiwan University, Taipei from 10 to 12 May 2018. The paper, Linking School Gardening and Feeding: Experience from the School-Plus-Home Gardens Project (S+HGP) in the Philippines, was presented by Dr. Blesilda M. Calub, Project Leader, SEARCA Adjunct Fellow, and University Researcher of the Agricultural Systems Institute, College of Agriculture and Food Science, UPLB, and among the interesting questions asked after the presentation was, "How do we start a school garden project?"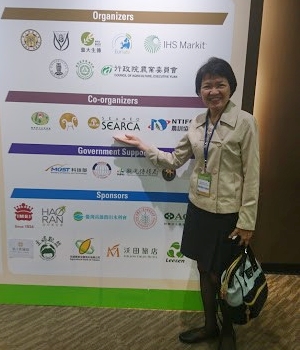 The conference topics provided a broader perspective on Food Ethics issues and how, in modest but positive ways, the S+HGP is contributing to it. The APSafe conference offered various ideas to further strengthen and sustain the scaling up process that the S+HGP has initiated. Food ethics presentations and discussions were related to crop production and climate, food and agricultural education, sustainable seafood, agri-food research, animal welfare, ethnic groups and food cultures, gender and food, indigenous people's food sovereignty, land ethics, living philosophy, food risk analysis, food safety risk prevention, food security education, plant variety protection, multi-functionality in agriculture and price premiums for environment-friendly agricultural products.
Acknowledgment is given to SEARCA for providing the Travel Grant to enable participation in the conference. Gratitude is also due to Mr. Shunnan Chiang, SEARCA Visiting Research Fellow, for arrangements of the pre- and post-conference activities. The visit to an organic farm, agri expo, farmers market, supermarkets and vegetarian restaurants provided fresh ideas on how organic agriculture and food-related programs in the Philippines can be improved.