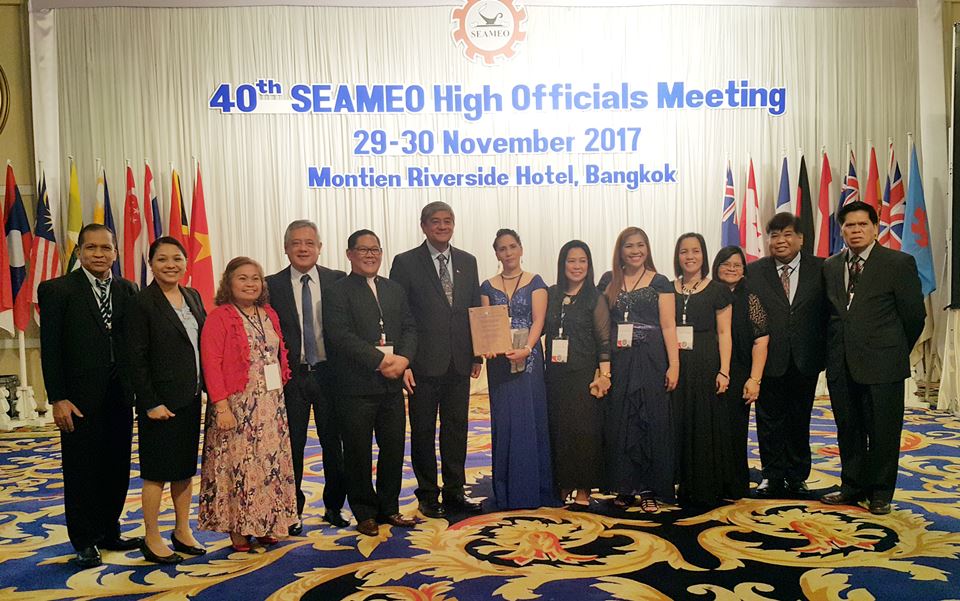 The Southeast Asian Ministers of Education Organization (SEAMEO) High Officials approved for endorsement to the SEAMEO Council the upscaling of the Southeast Asian Regional Center for Graduate Study and Research in Agriculture (SEARCA) pilot-tested School and Home Gardens throughout Southeast Asia.
SEARCA Director Gil C. Saguiguit Jr. was commended by Ministries of Education officials of 11 SEAMEO member countries for his Center's efforts to develop and demonstrate in six pilot schools in Laguna how school gardens can address the health and nutritional status of school aged children as well as its potential for experiential learning and even economic wellbeing of their families and communities.
More importantly, Dr. Saguiguit added that the school garden introduces to children an early appreciation for agriculture. Agriculture—key to food security and poverty alleviation—could be greatly affected with diminishing interest in it, especially among the youth.
The six pilot schools include Labuin Elementary School, which recently won an international award (2017 SEAMEO-Japan Education and Sustainable Development Award) for its school garden project supported by SEARCA in partnership with the University of the Philippines Los Baños (UPLB) and Department of Education (DepEd)-Laguna. Said pilot schools will be the epicenter of trainings and capacity building activities to transfer the concept to schools in neighboring Southeast Asian countries.
Within SEAMEO, SEARCA will draw in the participation of other SEAMEO centers on nutrition, science and mathematics, biology, educational innovation, among others.
SEARCA, under the leadership of Dr. Saguiguit, was widely applauded by member countries for initiating such education and development innovations in the region.
The other well-known SEARCA initiative is the effort to establish an AgriMuseum and Learning Center for Southeast Asia, also Dr. Saguiguit's brain child.