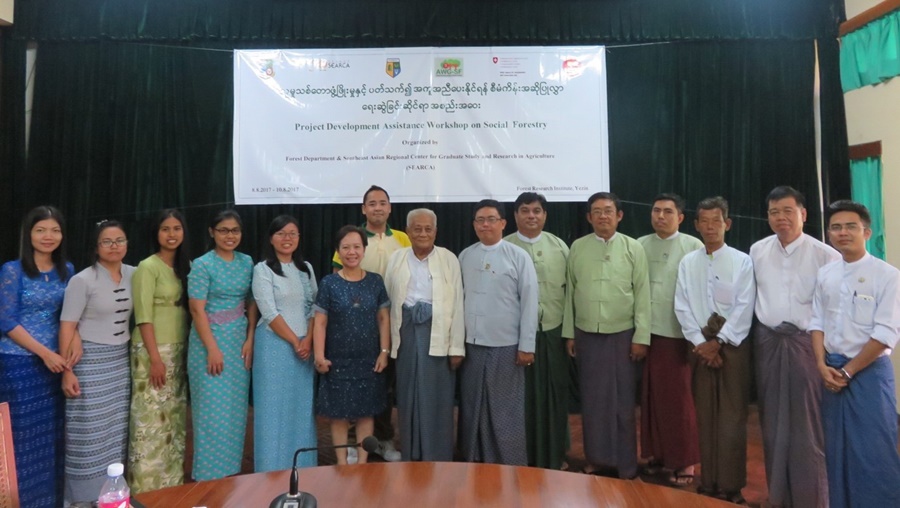 Participants to the Pilot-Testing of the ASRF Project Development Toolkit and validation of Gap Analysis of Myanmar on Social Forestry (8 August 2017) from the government, academe, NGO, and local community working on Social Forestry in Myanmar
The Southeast Asian Regional Center for Graduate Study and Research in Agriculture (SEARCA)-ASEAN Working Group on Social Forestry (AWG-SF) Strategic Response Fund [ASRF] program management unit developed a Project Development Toolkit to assist ASEAN Member States (AMS) in developing strategic proposals that respond to emerging issues on social forestry as it relates to food insecurity, poverty, and climate change. The toolkit draws experiences from the Project Development Assistance (PDA) workshops implemented by SEARCA under the ASEAN-Swiss Partnership on Social Forestry and Climate Change (ASFCC) Phase II, guided by the guidelines for ASRF grant application.
The Project Development Toolkit is being pilot-tested in Yezin, Myanmar from 8 to10 August 2017. The workshop is facilitated by the Forest Research Institute (FRI), Ministry of Natural Resources and Environmental Conservation (MONREC) under the leadership of Dr. Thaung Naing Oo, AWG-SF Leader of Myanmar, in collaboration with SEARCA. Institutions and organizations involved in social forestry in Myanmar participate in the workshop.
SEARCA is currently conducting gap analysis to determine the status of Social Forestry (SF) in each AMS and to identify gaps in achieving SF goals at the level of the national agenda, and of the AWG-SF Plan of Action (2016-2020). The results of the gap analysis activity are also being validated during the workshop and will serve as a tool in identifying strategic interventions that can be developed into project proposals for ASRF funding.

Participants validating the ASRF Gap Analysis of Myanmar on Social Foresty. Participants were divided into 3 groups (8 August 2017)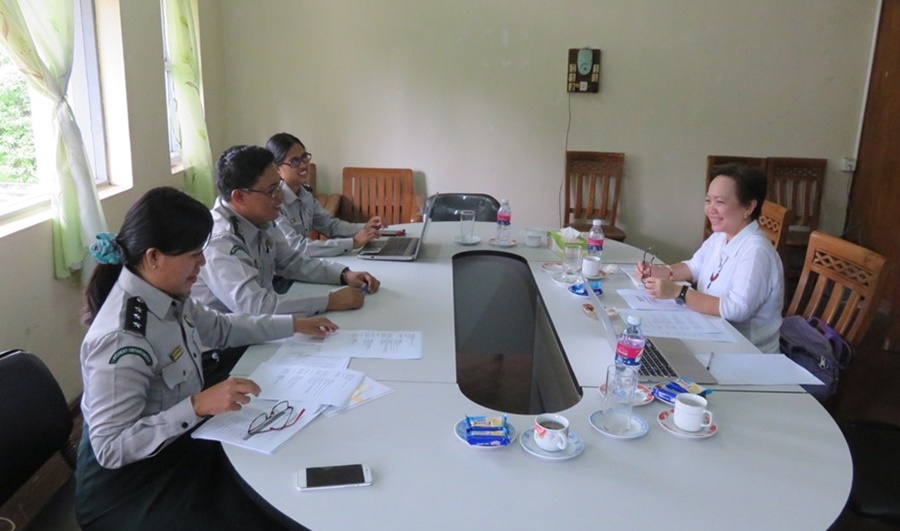 Ms. Amy Lecciones, ASRF Regional Program Coordinator, discussing the preparations for the Pilot testing of the ASRF Project Development Toolkit and the Gap analysis validation. (7 August 2017)