BOGOR, INDONESIA. The Southeast Asian Regional Center for Graduate Study and Research in Agriculture (SEARCA), in partnership with the Southeast Asian University Consortium for Graduate Education in Agriculture and Natural Resources (University Consortium or UC) and the Food Security Center of the University of Hohenheim in Germany, and in collaboration with Institut Pertanian Bogor (IPB), held the Integrative Forum on Food and Nutrition Security for Southeast Asia on 30 September 2019 at IPB – Baranangsiang Campus, Bogor, Indonesia.
As its Umbrella Program on Food and Nutrition Security for Southeast Asia (FANSSEA) 2014-2019 nears it closing, SEARCA realized that it is high time for the Center to evaluate if FANSSEA has indeed achieved its goal of aligning its and the University Consortium's programs of work on food and nutrition security with the development needs of the region. The Integrative Forum aimed to assess the impacts of implementation of the six SEARCA-UC Research Projects and explore further research collaborations within the region.
Dr. Pedcris M. Orencio, Program Head of the Research and Development Department (RDD) of SEARCA, warmly welcomed the participants and guests and thanked the host university, IPB, for extending assistance for FANSSEA's culminating activity.
IPB, who graciously hosted the event, was represented by Prof. Dr. Ir. Dodik Ridho Nurrochmat, Vice Rector for Collaboration and Information System. In his message, he acknowledged the importance of food and food security especially to the social and economic aspects of the community.
Dr. Paul S. Teng, Managing Director and Dean of NIE International and SEARCA Senior Fellow, served as the Technical Coordinator of the event. He explained the rationale and provided an overview of the forum. In his presentation, he explained how FANSSEA was formulated to complement the components of the ASEAN Integrated Food Security Framework (AIFS) and Strategic Plan of Action on Food Security in the ASEAN Region (SPA-FS) 2015-2020. He then presented a three-part Regional Perspective on Food and Nutrition Security in Southeast Asia which included the current status of food and nutrition in ASEAN, agriculture situation and food security initiatives in ASEAN, and how to prepare for the future.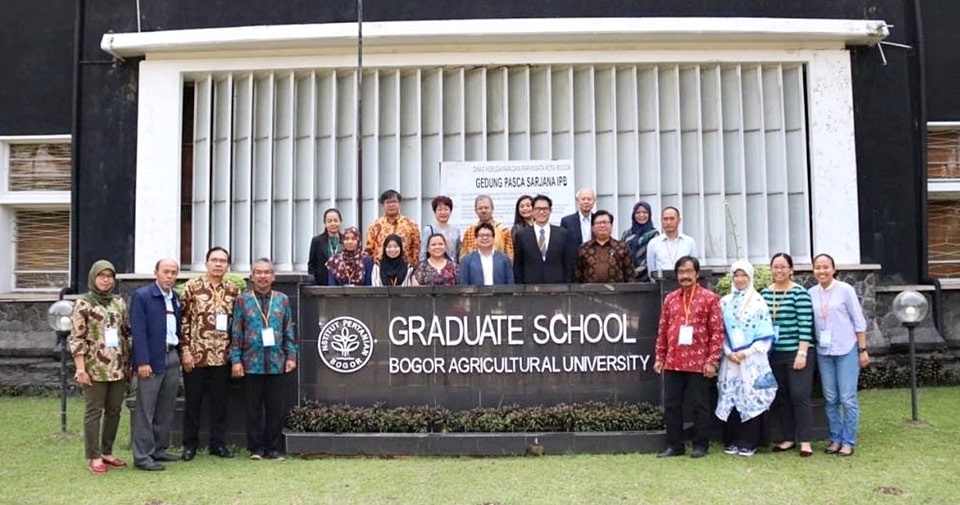 The six research projects under the FANSSEA Umbrella Program were each presented by representatives from the UC members who led them. They were as follows: (1) Dr. Rimbawan of IPB for Indigenous Crops; (2) Dr. Warapa Mahakarnchanakul of Kasetsart University for Post Harvest System Improvement; (3) Dr. Aida Azrina Azmi of Universiti Putra Malaysia for Safeguarding and Sustaining the Integrity of Halal; (4) Ms. Anna Floresca F. Firmalino of University of the Philippines Los Baños for Enhancing Human Resource Development in Agriculture; (5) Dr. Masyhuri of Universitas Gadjah Mada (UGM) for Implications of AEC and Trade and Investments; and (6) Ms. Bernice Anne C. Darvin of SEARCA for Food Reserve Management and Policies in Southeast Asia.
A breakout session was likewise conducted during the forum to discuss how to develop an enhanced framework for collaboration on food and nutrition security in Southeast Asia and what are the new and urgent research topics that SEARCA and the members of the UC can work on. The first group identified four major areas of research to wit: food production; food handling, processing, storage, and transport; food trade and marketing; and consumption behavior. The second group, on the other hand, suggested a wider range of topics: food safety risk assessment; standardization of food systems; aquaculture and fisheries; plant-based protein; edible insects; industrial revolution 4.0; agriculture investment standards; technology commercialization; and capacity building on intellectual property.
To close, Dr. Maria Cristeta N. Cuaresma, Program Head of the Graduate Education and Institutional Development Department (GEIDD) of SEARCA said that all the output will be integrated and will be disseminated to the partner universities, including identified research gaps, action plans and priority study areas for collaborative research projects and/or scaling up activities. The outputs will also serve as basis for the preparation of SEARCA's research agenda for its 11th Five-Year Plan.