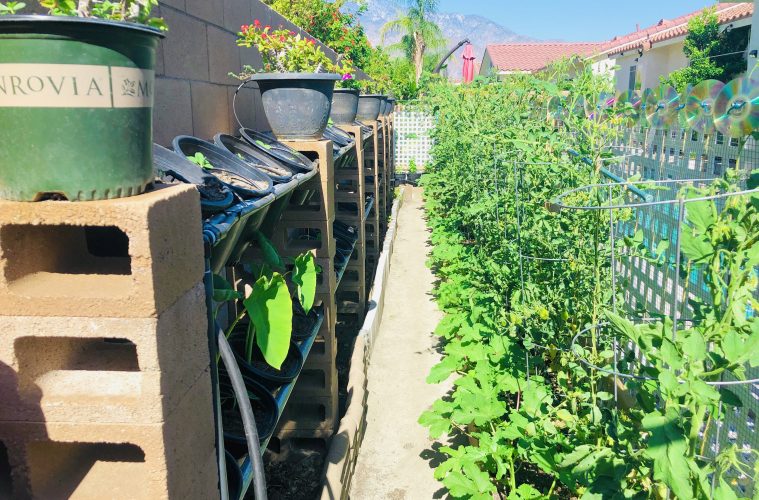 Photos courtesy of Victor Mendegorin
When people mention the west coast, they think of sunny days lounging around on the beach. But for Victor Mendegorin, who originally hails from Pangasinan, the warm weather of California is another opportunity for him to use his knowledge of growing vegetables which he learned from his high school teacher.
Dubbed by Mendegorin as 'Bahay Kubo ni Tsong,' the patio garden he now maintains is L-shaped, with a contemporary look. He considers it his personal "man cave" where he can recharge and get exercise.
"I just go to my backyard and it brings back to the feeling of my life in the province where you can see all the greens, the butterflies, bees, and the humming of the birds," he said.
Since he works as a food and beverage attendant at Marriott Vacation Club during the nights, Mendegorin visits his garden early in the morning and he attached a modern irrigation system that uses drippers which automatically turns on or off, saving both time and water.
Read more.