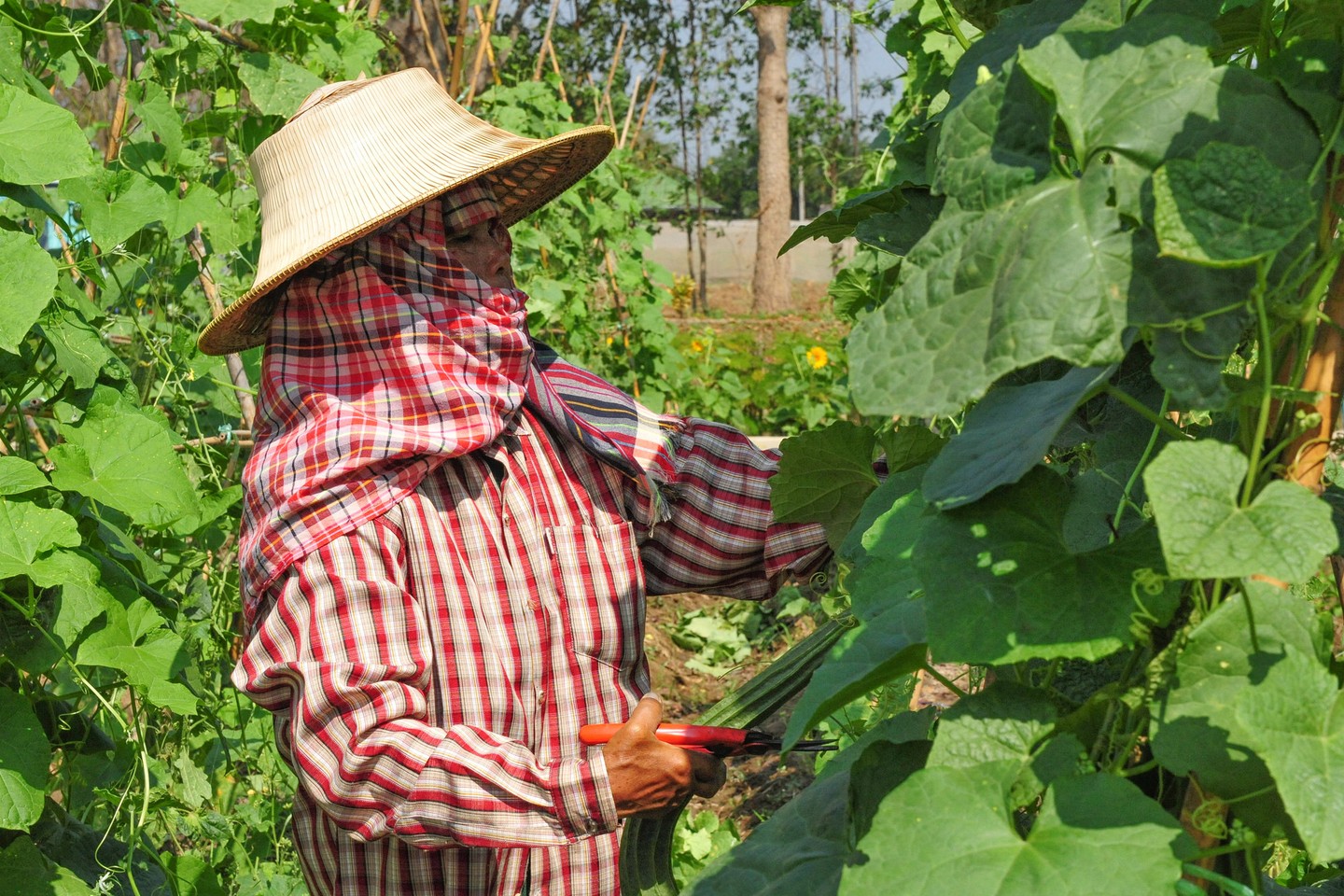 A farmer in the field in Thailand. Agriculture and hunting is the least digitised industry, according to a McKinsey study. Image: USAID U.S. Agency for International Development, CC BY-NC-ND 2.0
Technology has the potential to raise crop yields, cut fertiliser use, improve farming efficiency and, by its nature, make the world's oldest and least digitised industry more sustainable.
But without better communication of the benefits to farmers and the end consumer, agritech could suffer the same fate as genetically modified crops - misunderstood, rejected and demonised.
That was the general consensus at the World Agricultural Forum in Singapore last Friday, where expert panelists discussed how to use technology in agriculture, and produce the 70 per cent more food needed to feed a global population expected to hit 9 billion by 2050.
"The challenges ahead of us require innovation, innovation requires acceptance - and this is a communications issue," said Dr Jurgen Oldeweme, senior vice president and global head regulatory affairs crop protection of chemicals firm BASF.
This was where the food and agriculture industry went wrong with GM technology—not thinking about how the industry talks about innovation to consumers, and the same issue applies to digitisation, said speakers.
One member of the audience raised the possibility that digitisation could leave agriculture exposed to cyberattacks, such as the recent Ransomware attacks that shook internet-connected infrastructure all over the world.
In response, Dr David Bergvinson, director general of The International Crops Research Institute for the Semi-Arid Tropics, UN's CGIAR said that digitisation needed to be introduced with regulation to steward adoption of big data and analytics, ensuring that new tools serve society and protect the rights and privacy of individuals.
"If we don't think ahead about data governance, then we might miss the opportunity that agritech promises for society," he added.
Returning to the example of genetically modified foods, Asia Bio Business' CEO, Andrew Powell, said: "The population doesn't want to take on board the risks of GM because they see that the risk has been socialised, but the benefits have been privatised."
Agreeing with Powell, Bayer's Naaf said the public needs to understand more about what it takes to put food on supermarket shelves, and that will come from better education in schools and the help of politicians. "We need to make agriculture more transparent again," he said.
Bergvinson added that social media is also an important means of talking to the people. "Let's not leave the public behind," he said.
Disrupting differently
Some of the agritech mentioned by speakers at the session included data analytics and algorithms that could recommend farm-specific varieties of crop to grow or fertilisers to use, smartphone apps that can recognise pest invasions or diseases in photos of plants, and also vertical farming for cities.
Dr Ngiam Tong Tau, chairman of vertical farming business Sky Urban Solutions in Singapore, said that his systems have so far been able to produce 10 times the yield with 95 per cent less water and 75 per cent less manpower.
Though new technologies may mean that people are replaced by machines, it has also meant that smallholder farmers now have access to the same tools bigger operations traditionally had, commented Dr Suthad Setboonsarng, member of the National Reform Council of Thailand.
While some agricultural jobs are likely to be lost to technology, tradeoffs such as the capability to analyse information will allow smallholder farmers to adopt new technologies much faster. This is the case in China, where small farms are solving labour problems by innovating and purchasing more agricultural services than their larger counterparts, Setboonsarng pointed out.
On the other hand, well-meaning efforts to ensure that food is affordable are infringing the environment that would make the uptake of technology in the agricultural sector possible, commented Setboonsarng.
Government control of food prices keeps costs low, and the sector has borne the brunt of this, he said. Food prices have constrained investment in agriculture research, driven labour into other sectors, and pushed out capital due to a lack of innovation in the industry.
"We have to make sure that going forward, the environment is suitable and fair for the agriculture and food sectors," Setboonsarng added. Pricing food better is not a popular stance for a politician to take, but it is essential to put the market right, he said.
Once this happens, more technology will push into the industry, he said.