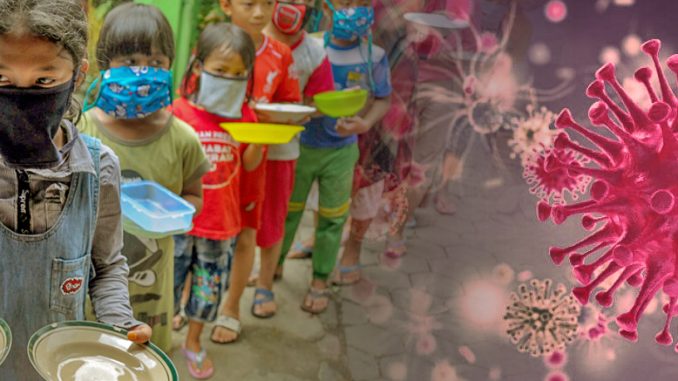 Text and Photos by Henrylito D. Tacio
"There is a real risk that, as nations strive to control the virus, the gains they have made in reducing hunger and malnutrition will be lost." – Dr. David Nabarro, special representative of the United Nations secretary general for food security
The 2020 Global Nutrition Report has just been released and it's still not rosy. New analysis shows that global and national patterns hide significant inequalities within countries and populations, with the most vulnerable groups being most affected.
This year's leading report on the state of global nutrition – which sheds light on where progress has been made and where challenges remain – examines the critical role of addressing inequity to end malnutrition in all its forms.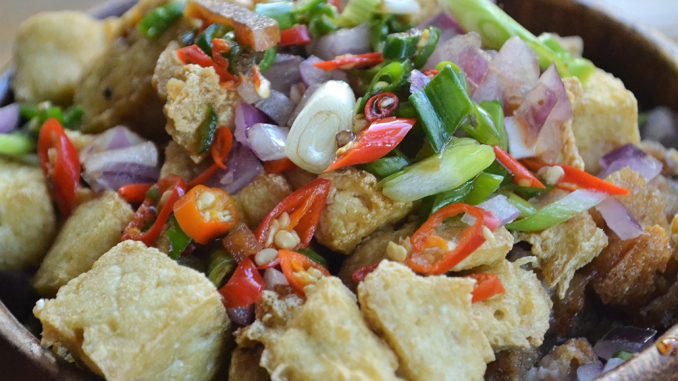 "Inequity is a cause of malnutrition – both undernutrition and overweight, obesity and other diet-related chronic diseases," the report said, adding that inequities in food and health systems exacerbate inequalities in nutrition outcomes that in turn can lead to more inequity, perpetuating a vicious cycle.
One in nine people are hungry, the report found. That's 820 million people worldwide. Another alarming fact is that one in three people is overweight or obese. In addition, an increasing number of countries have the "double burden" of malnutrition, obesity, and other diet-related diseases such as diabetes, cardiovascular disease, and cancer.
Although the report was written before the current coronavirus disease 2019 (COVID-19) pandemic, it has a "heightened significance" in the face of this new global threat. "The need for more equitable, resilient, and sustainable food and health systems has never been more urgent," emphasized Dr. David Nabarro, special representative of the United Nations secretary general for food security.
Health experts are very alarmed with this development. "Malnutrition is a threat multiplier," Dr. Cynthia Rozenzweig, author of the food security chapter in the Intergovernmental Panel on Climate Change's report on land and climate change, told Guardian. "I think it has been ignored that people who are malnourished are likely to have lower immune systems."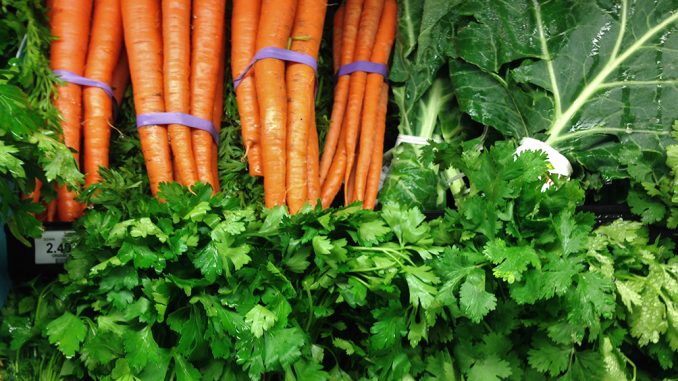 Dr. Venkatesh Mannar, a special adviser on nutrition to the Tata-Cornell Institute for Agriculture and Nutrition, also deplored: "Poor diet and malnutrition is not a matter of personal choice. Most people are not able to do this because of inequality of food systems. They not have access to a range of healthy food. The interface between the food supply chain and consumer is inequitable."
Dr. Mannar urged the international community to look at malnutrition alone but instead tackle it along with the COVID-19 pandemic. "The crisis has highlighted the need to look at malnutrition in all its forms seriously, and we believe it can be done in tandem with tackling the pandemic," the nutrition specialist suggested.
The global nutrition report subscribed to the idea. In fact, it has also released an annex to the report in the context of COVID-19, at it does not treat people equally. "Undernourished people have weaker immune systems, and may be at greater risk of severe illness due to the virus," it said. "At the same time, poor metabolic health, including obesity and diabetes, is strongly linked to worse COVID-19 outcomes, including risk of hospitalization and death."
Good nutrition, health experts believe, is an essential part of a person's defense against COVID-19. "Nutritional resilience is a key element of a society's readiness to combat the threat," the report stated.
The current pandemic has exposed the world's vulnerability and weaknesses of its already fragile food systems. "COVID-19 has tested our food systems, already stressed by increasing climate extremes," the report said. "Containing the virus has caused food and nutrition shortages and driven governments to reduce social services, such as school nutrition programs, that the most marginalized rely upon.
"In the context of food and nutrition shortages, accessibility and affordability of healthy, sustainably produced food become even more challenging," it further stated. "Access to staple food distribution and local food markets is at risk."
Another reality that the pandemic has shown: COVID-19 exposes deadly healthcare disparities. As such, the report recommends transformed and strengthened health systems to focus on delivering preventive nutrition and health services and be ready to respond to crises.
"They should also be enhanced to address challenges faced by specific populations, especially older people and those with pre-existing conditions, such as weakened immune systems and poor metabolic health," the report added. "They should specifically pay attention to women and children, especially to their nutritional well-being and healthcare."
The report admitted in the midst of this current pandemic, "even the strongest health systems are struggling with high healthcare costs and a shortage of medical personnel, equipment, and facilities."
The report urges the international community to work together as one citizen of this planet.
"Contributions from all sectors of society are necessary to address our diverse challenges," it pointed out. "National governments are leading the response, providing strategic direction, and ensuring coordinated and aligned programming. Civil society organizations are also key.
"Yet, additional resources will be needed to combat the virus at different levels of these vital systems; this should not come at the expense of essential public health and nutrition actions," the report added. "Special attention should be paid to supporting women, as they play such a vital role in helping societies everywhere to become COVID-ready."
As the world tries to contain the COVID-19 pandemic, the report urged that it should also not forget to tackle the malnutrition problem.
"As the new COVID-19 reality emerges, it is important to avoid the wholesale displacement of the gains that have been made while managing a new and ever-present threat," the report reminded. "Looking beyond the present pandemic emergency, there is a need for well-functioning, well-funded, and coordinated preventive public health strategies that pay attention to food, nutrition, health and social protection."