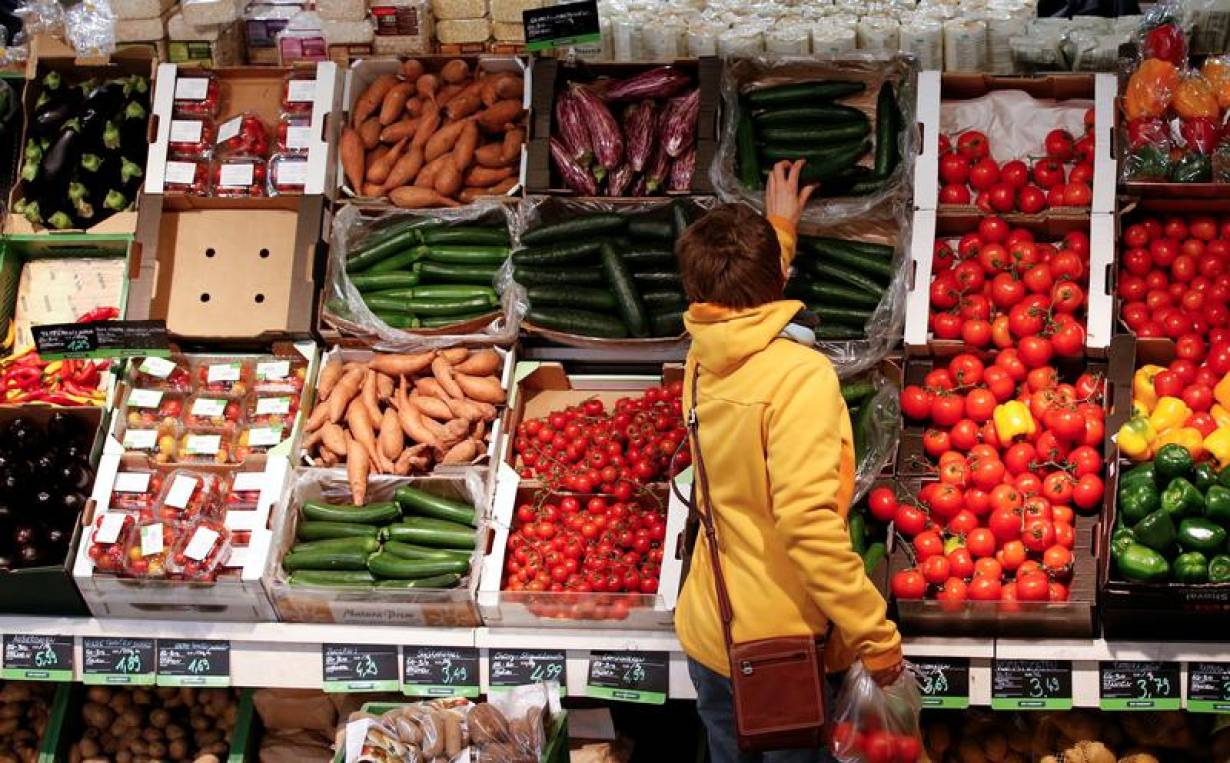 A woman checks vegetables at the Biocompany organic supermarket in Berlin, January 31, 2013. REUTERS/Fabrizio Bensch/File Photo
LONDON, June 1 (Thomson Reuters Foundation) - Supermarkets will lose customers and risk going out of business unless they take radical steps to eliminate food waste from their operations, a food expert said on Thursday.
Changing consumer preferences - and heightened awareness about the cost of waste - mean retailers need to adapt quickly if they want to keep current consumers happy and attract new ones, said Liz Goodwin of the U.S.-based World Resources Institute think tank.
Goodwin said food waste is now factored into consumers' everyday decision making and they expect information about what initiatives businesses are undertaking to reduce it.
"Over time, we'll see a shift because people become more aware of others who don't have food and also the financial cost of food waste," Goodwin told the Thomson Reuters Foundation during a trip to Britain.
Between 30 and 40 percent of food produced around the world goes to waste because it is spoiled or thrown away.
A study published in March showed that for every dollar spent on reducing food waste, companies could save an average of $14, lowering the cost of food production, storage and waste management.
Food waste also increases greenhouse gas emissions, and highlights global wealth disparities with continued hunger crises and famine warnings in other parts of the world.
At a time of low trust in institutions and governments, she said businesses should offer information to help customers with their choices, in order to build a relationship based on trust.