Indonesia will soon export mangoes and dragon fruit to Australia, a decision made during the 21st meeting of the Working Group on Agriculture, Food and Forestry Cooperation (WGAFFC) between Australia and Indonesia, held in Melbourne from Feb. 14 to 15.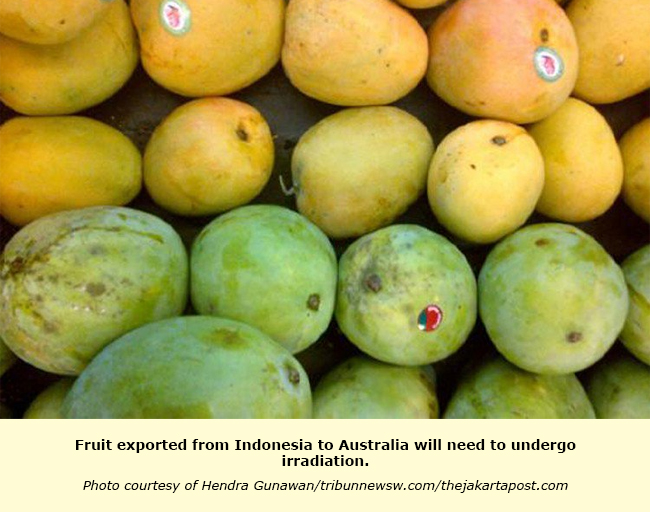 The Agriculture Ministry's Agriculture Quarantine Agency head, Banun Harpini, who acted as co-chair during the meeting, said Australia had agreed to irradiate the fruit to assure healthy products would enter the Australian market.
"In the upcoming harvest season in October, we will start exporting mangoes to Australia," said Banun on Thursday, adding that one of the aims of the meeting was to discuss the provision of Indonesian fruit to the Australian market.
Meanwhile, export of dragon fruit could start in the middle of this year, Banun added.
Meanwhile, Louise Van Meurs of Australia's Agricultural and Water Resources Department demanded that Indonesia accept the entry of seed potatoes from South Australia and Victoria, which Indonesia agreed to during the meeting.
In addition to the agreement, Australia would also allow the entry of Indonesian chicken products on the condition that Indonesia's Agriculture Quarantine Agency would closely supervise the exporters in fulfilling the biosecurity requirements set by the Australian government.
During the meeting, the delegates also discussed various other issues, including existing regulations in each country that related to the issue of and cooperation in capacity building in the forestry sector.