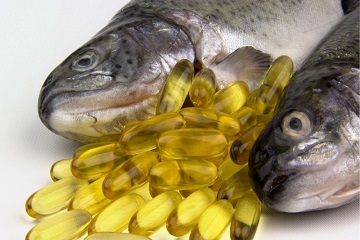 A waste product from tuna production is the source of fish oil rich in omega-3 fatty acids that has not been widely utilized currently. A group of students for Program Kreativitas Mahasiswa bidang Penelitian (PKM-P Student Creativity Program for Research), consisted of Hafizh Abdul Aziz and other four colleagues of Bogor Agricultural University (IPB) conducted the study on the utilization of the waste of tuna mata (Thunnus obesus) production for fish oil. The objectives of their research were to design food processing techniques for weaning foods or breast milk companion (ASI) which is rich in omega-3 fatty acids derived from tuna mata to improve the intelligence of infant with impaired development of neurons (Autism spectrum disorder or ASDs).
A high intake of omega-3 fatty acids can be added to baby food sources through weaning food. Weaning food is a nutritious food provided in addition to breast milk to infants aged six months or above or by medical indication, until the child is 24 months old (BSN 2005). Omega-3 fatty acids from common algae oil are added to commercial baby food products. However, the cost of extraction is more expensive than the extraction of fish oil. "This the reasons why we utilize tuna mata fish oil," said Hafizh, the student of Department Aquatic Product Technology, Faculty of Fisheries and Marine Sciences (FPIK IPB).
He said that these fatty acids (EPA and DHA) play an important role for the growth and development of the human brain. Some studies reported that the concentration of omega-3 fatty acids in children with ASDs is known to be lower than normal children. Autism spectrum disorder (ASDs) is a disorder of neuronal development that includes autism, Asperger syndrome, and pervasive developmental disorder not otherwise specified (PDD-NOS). Autism is a neurodevelopmental disorder characterized by impaired social interaction, verbal and non-verbal communication, and restricted and repetitive behaviour. "Providing Omega-3 fatty acids from fish oil from at early age for infants with symptoms of ASDs will help to reduce the autism symptom severity and externalizing behaviours," he added.
Hafizh explained that a lot of work has been done on the formulation and development weaning food, by adding other materials such as nuts and palm starch. In addition, 75% of Kacang Tolo (Vigna unguiculata) sprouts and corn 25% will yield high MP-ASI (weaning food for breast milk) rich in vitamin C. The formulation uses skim milk or wheat, which is not recommended for infant diets with ASDs. Skim and flour milk contains gluten and casein that can not be broken down by digestive enzymes autistic. "The addition of these ingredients aims to increase the content of omega-3 fatty acids from tuna mata fish oil to improve the intelligence of infant with ASDs," he said.
Study on fish oil extraction and isolation of omega-3 fatty acids has been done, one of which is through cold extraction process and the result is called virgin fish oil. The extraction aims to improve the quality of fish oil, to reduce the production costs and chemicals excesses. DHA has been reported to be able to improve clinical psychology and cure various mental illnesses. The tuna mata fish oil contains 7 percent and 35 percent EPA and DHA, respectively. "In the future we hope to improve the utilization of tuna industry as a source of omega-3 fatty acids, in addition we planned to publish reort of the study in the 109th edition of the Jurnal Ilmiah dan Inovasi Indonesia 109," Hafizh said.