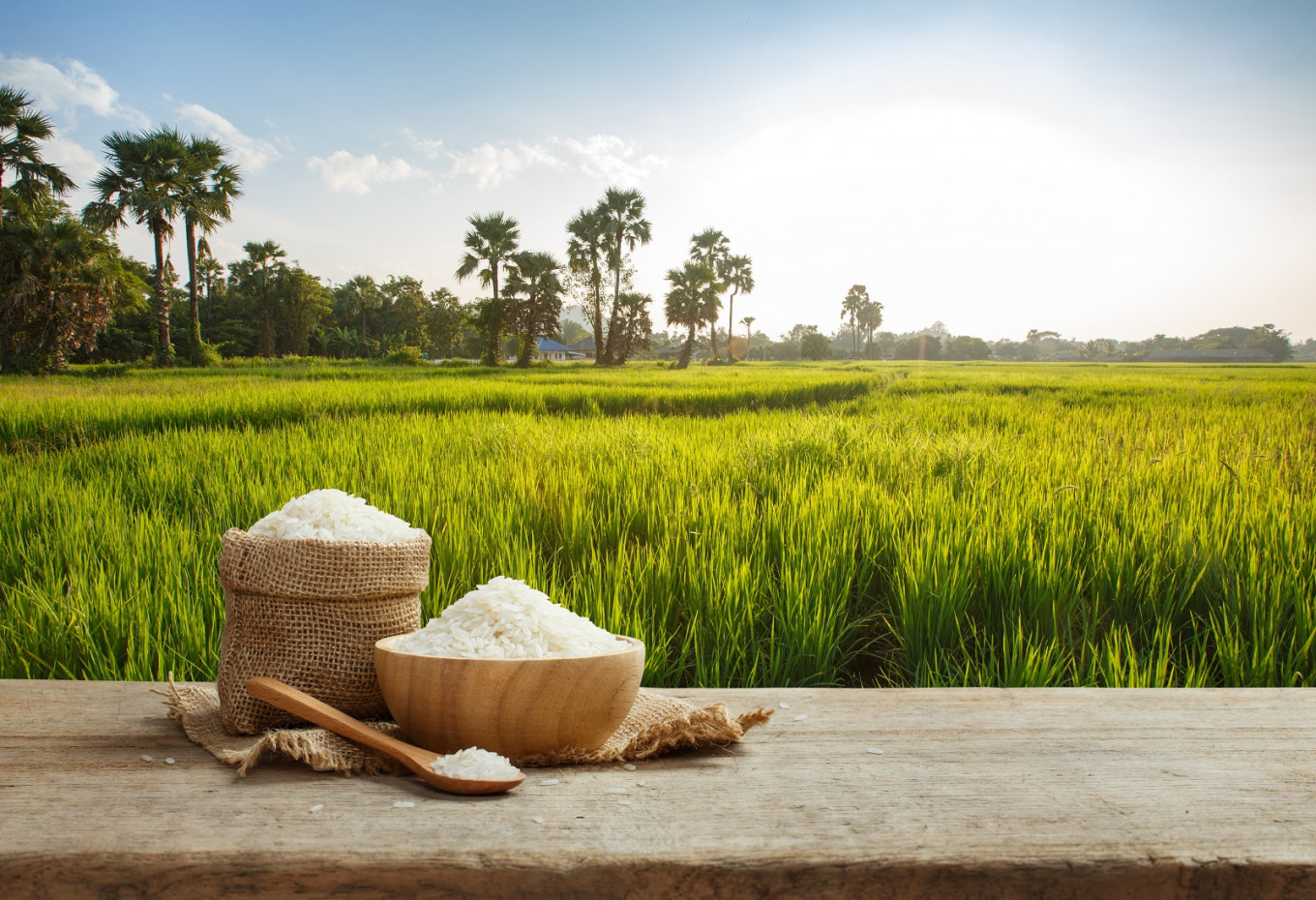 Uncooked white rice sits with a rice field in the background. (Shutterstock/DONOT6_STUDIO)
Indonesia welcomed the new country office of the International Rice Research Institute (IRRI) on Monday in Bogor, West Java.
IRRI director general Mathew Morell, together with the head of the Agriculture Ministry's Research and Development Agency, Fadjry Djufry, inaugurated the IRRI country office on Monday. The office, located in the same area as the research agency's head office on Jl. Merdeka, is expected to speed up knowledge and technology transfer on rice.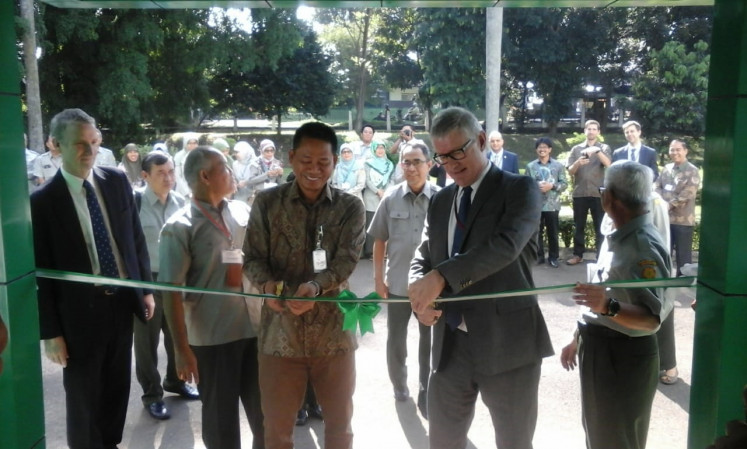 Director general of IRRI Mathew Morell together with the head of Agriculture Ministry's Research and Development Agency (Balitbangtan) Fadjry Djufry officiated IRRI country office in Indonesia (JP/Theresia Sufa)
Morrel said on behalf of the IRRI, he was thankful to be trusted by the government of Indonesia in applying the technology and skills of the IRRI. He also expressed the IRRI's commitment to partnership with the research agency and national partners to encourage research in the future.
During his visit to Indonesia, Morrell also participated in national consultation between the agency and the IRRI, for the ASEAN + 3 initiative in Indonesia on "Rice genetic solution for climate resilience and value addition in ASEAN".
Meanwhile, Djufry said partnership between the Indonesian government and the IRRI had been ongoing since 1972, and that the IRRI's rice varieties had significantly increased Indonesia's rice production.
He went on to say that the Ciherang rice variety, which came about 10 years ago, was the result of collaborative work between the government and the IRRI. The Ciherang variety was a marriage between local rice and the IRRI's rice seed. It is the most planted variety in Indonesia.
"We already have around 300 varieties of new superior rice, and most of them are the result of cooperation with the IRRI. Ninety percent of superior rice variety planted in Indonesia is from the agency, and in 2019 we also released superior rice variety to overcome stunting, namely Inpari IR NutriZinc," said Fadjry.
Inpari IR NutriZinc is the first rice variety in Indonesia that contains zinc, created to help put an end to stunting in Indonesia. It is a superior rice variety resilient to brown planthopper and is able to provide up to 50 percent of daily zinc requirements.