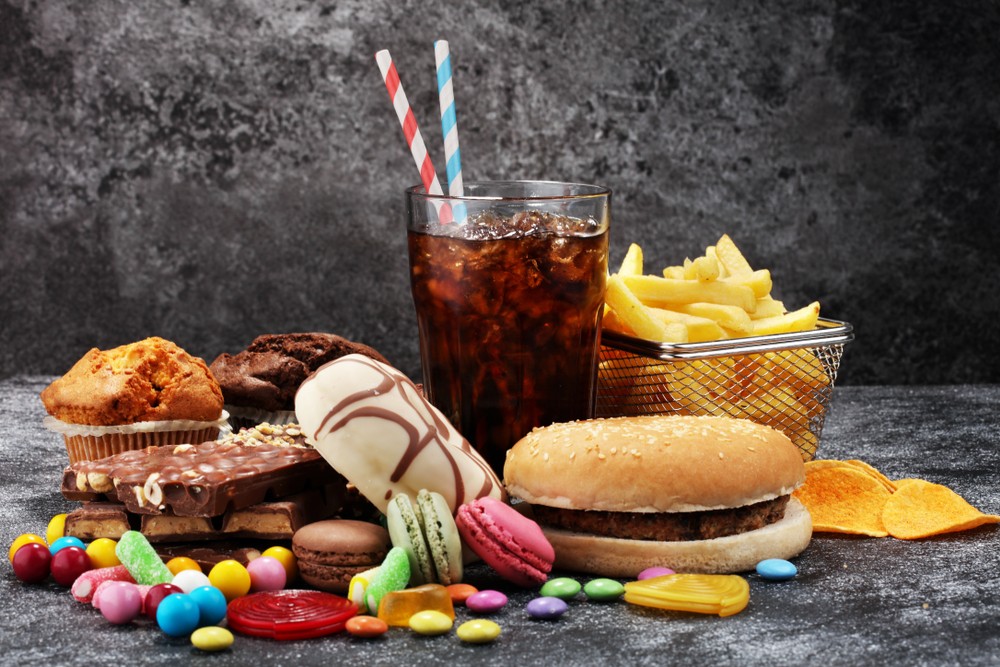 A recent report indicated that one in three adults have weight problems, or 35.4 percent of the roughly 260 million people in Indonesia. (Shutterstock/beats1)
The latest case of obesity in Karawang, West Java, has yet again shed light on Indonesia's rising obesity problem.
Sunarti, 39, used to be around 75 kilograms, but with her unhealthy eating habit, she is now 148 kg.
"[I used to stay] in bed and rarely leave the house. If there were any meatball or noodle street vendors passing by, I would buy [their food]," Sunarti told kompas.com recently.
As a result, she was transferred from a two-day stay at a hospital in Karawang to Bandung's Hasan Sadikin Hospital in the same province for further evaluation, during which doctors identified steroid consumption as another reason for her obesity.
"Unsupervised by doctors, the continued consumption [of steroids] could make a person overweight. The medicine is often used to alleviate pain from patients while it increases their appetite," Dr. Yana Akhmad Supriatna said at a press conference at Hasan Sadikin Hospital on Friday.
As of Sunday, the team of doctors treating Sunarti had described her condition as "quite good" despite having "trouble breathing" as a result of her obesity.
In 2017, two similar cases occurred in Karawang, including 10-year-old Arya Permana, who has now lost 101 kilograms from his previous weight of 192 kilograms, and Yudi Hermanto, who died from suffocation and seizures after weighing 310 kilograms.
Outside Karawang, 37-year-old Titi Wati in Palangkaraya, Central Kalimantan recently drew attention after peaking at 300 kilograms as a result of a similar unhealthy eating habit.
A recent report indicated that one in three adults have weight problems or 35.4 percent of the roughly 260 million people in Indonesia.
In a bid to reduce the number of people with weight problems, the Health Ministry previously set the improvement of public health and nutrition as a top priority in the National Medium Term Development Plan (RPMJN).
Over the last four years, the Health Ministry has also released a family-oriented public health guidebook and introduced the People Healthy Lifestyle Movement (Germas) program to further promote a healthy lifestyle among the public.
However, nutritionist Johanes Chandrawinata said the awareness about obesity and a healthy diet remained "very minimal" despite government efforts.
"Maybe there are a lot of people who do not realize [that they are obese] or they just don't care […] A person who only earns enough to eat and rent a room would not make a fuss about his obese body," Johanes told The Jakarta Post.
He added that while social class influences one's diet preferences and awareness, obesity could take place in every economic stratum as awareness of obesity remains low.
"[The key is] to raise awareness of obesity and its dangers. And raise awareness of healthy diet programs run by the Health Ministry," Johanes added. "But there are currently no serious efforts […] maybe because they do not consider it a national health threat despite around a quarter of the population suffering from obesity."
Body Mass Index (BMI) is used to calculate body fat by dividing a person's weight in kilograms by their height in meters squared, with a BMI of over 23 categorized as "overweight" and a score of 25 categorized as "obese".