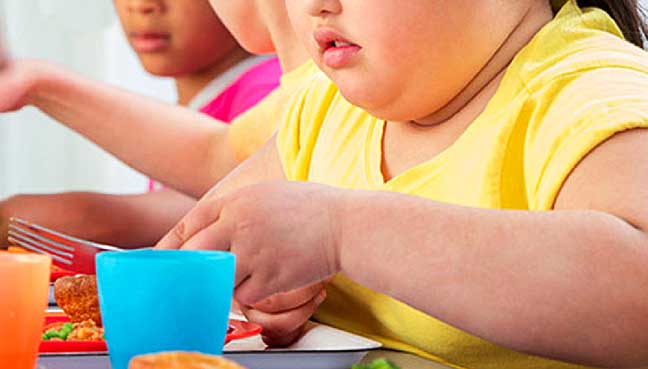 Reuters pic
PETALING JAYA: There is definitely a lack of supply of nutritious food everywhere but that can also be due to a lack of demand, says the president of the Nutrition Society of Malaysia (NSM) Dr Tee E Siong.
A recent report by the United Nations Children's Fund (Unicef) had revealed that 20% of children in Kuala Lumpur's working-class neighborhoods, such as low-cost flats, are stunted while 10% are underweight.
Tee said his research found that in rural areas, the number of overweight children is also rising.
He added that NSM's research also found that the number of children who are stunted was also not as high as cases of obesity.
Tee said unhealthy eating habits have contributed to the rising number of obese Malaysians, including kids.
"From my observations, even among children, the lack of participation in physical activities is the reason why children are becoming overweight."
He also questioned whether priority is given by schools to physical activities.
"Are physical activities in school actively pursued? School children are burdened with so much school work and the emphasis is on that.
"School is where the health ministry needs to intervene in order to prevent obesity from worsening."
Tee said parents need to ensure their children get nutritious food as opposed to being fed just to stop them from being hungry.
"Parents must be able to discern what kind of food they feed their children and not just fill up their tummies.
"When parents keep feeding their child calorie-dense food instead of nutrient-dense food, even as a toddler, the child can become overweight.
"This will turn into a serious problem over the years and it will keep perpetuating," he said.
Teo said at factories and offices, the workers may want to eat healthy food but they don't have much of a choice. Even in the cafeterias, healthy food choices are not available.
"I spoke to some of these food providers (food stalls, restaurants, and canteens) why this is so. They told me the demand is not there.
"So when they do cook healthy food, nobody buys them. To keep up their food sales, the food suppliers have to modify their menu to suit consumers' requests and palates ."
Many Malaysians may actually lack the knowledge on what a healthy meal is. Instead, many choose to eat only their favorite foods.
"What they like to eat may not be healthy. Malaysians tend to eat their favorite food, regardless of how often they eat it.
"In this context, the Malaysian population is not empowered with adequate nutrition knowledge."