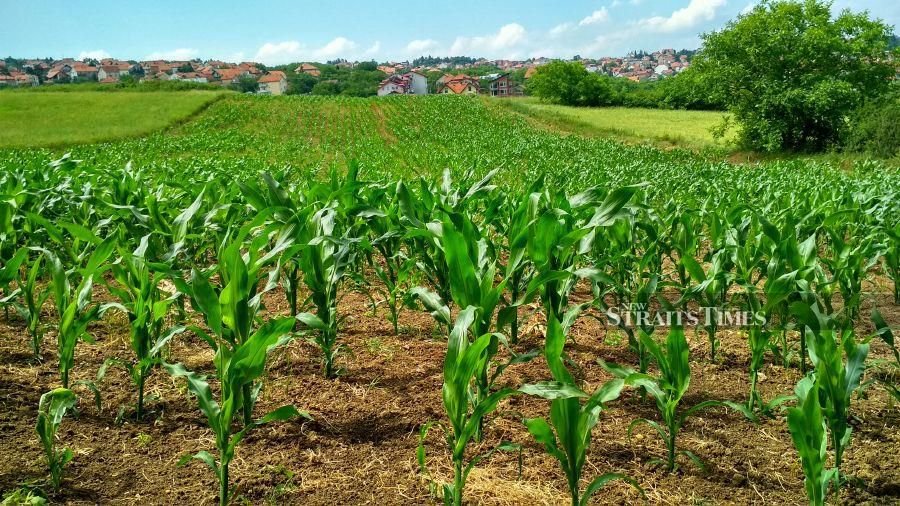 Our government should gazette Felcra lands and other idle lands into "permanent food production" lands instead of rehabilitating them into rubber or oil palm plantations. Photo: ESSA ABU YAMIN
In response to Future of Agriculture, New Straits Times Opinion, 14 January 2020
Being a farmer, I was amused when the writer mentioned that "Agriculture needs to be smart to 'entice' millennials into farming if we want agriculture to continue feeding the people".
Why "entice" them when we should be encouraging and giving them the necessary support to be successful farmers? A proper and conducive environment to realize their potential as farmers.
By the way, where is the land for them to start their farms?
Most don't realize that being a farmer is a long-term commitment and one has to be passionate about growing things and to love the land he is farming on.
Please don't expect them to be like me, a "landless farmer", renting land to carry out farming. And neither should we expect these millennials to squat on TOL (Temporary Occupation of Land) land, which requires yearly renewal of their land licenses.
Twenty years down the road, they may have to vacate their farms if the authorities refuse to renew their TOL licenses and they may face eviction as is the case in Cameron Highlands.
To a farmer, this can be disruptive — with no income and having to start all over again from scratch. We hope the authorities will not use TOL land to "entice" these millennials into farming even if it is "free land" which can be a trap to these unsuspecting farmers.
Agriculture in Malaysia, in terms of food production, is in a neglected state, disorganized and in disarray, where small-time farmers are at the mercy of the "middlemen".
"Market data indicates that the average age of Malaysian farmers to be 50 years old and the majority are in the B40 group". Why is it so? Or, are they being exploited by these "middlemen" and not by choice that they remain in the B40 group?
We have so much land in Malaysia and a small population of 30 over million compared with our ASEAN neighbors and yet we need to import over RM50 billion in food commodities annually to feed the nation. Something is wrong somewhere?
So where is our food security? Even in times of peace, we are over-reliant on food imports. Just imagine when at times of "tensions" when food imports are not forthcoming? So what are the solutions?
A practical solution is for our government to gazette Felcra lands and other idle lands into "permanent food production" lands instead of rehabilitating these lands with rubber or oil palm plantations.
I have to stress on the word "permanent" because farmers are not interested in the undetermined type of land like TOL lands.
The Ministry of Agriculture and Agro-based Industry should be given a free hand and jurisdiction to manage such lands which can be broken up into one, two, five or even 10 acre lots and strictly used for food crops.
Farmers should be given a five- or a 10-year lease to grow their food crops and an automatic renewal of lease if the farmer wishes to continue farming the land.
If the government is sincere about growing enough food to feed the nation, and reducing the annual RM50 billion food import bill, it should be actively playing a supporting role through Agrobank, Mardi and Fama, providing back-up services to these millennials. Agrobank can help out on the financial side by disbursing loans. Mardi can help out with the training of farmers and Fama with the logistics of marketing to give farmers better returns for their produce and, if possible, to do away with the "middlemen".
For over 40 years, I have been a landless farmer and I think I know what I am talking about. Even now, in my late 60s, I am still doing farming as a hobby, to enjoy my golden years as a farmer and to keep myself healthy. All these years, I have not regretted choosing farming as a profession — a noble profession.
Even banks have acknowledged my creditworthiness as a farmer by giving me a gold credit card and the fact that I don't even have to apply for one. I hope my experience can be an inspiration to all potential farmers.