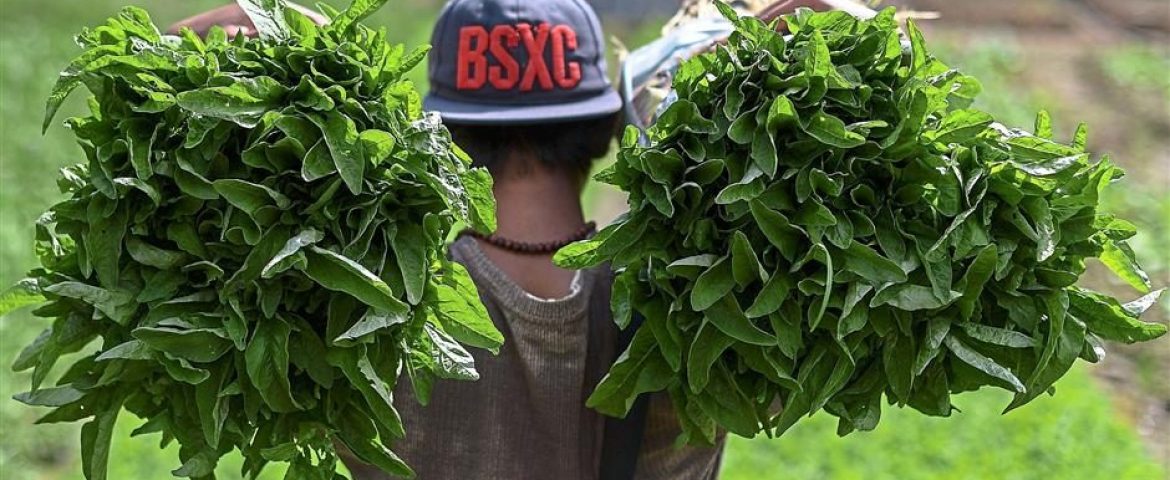 Vegetable-forward is becoming a modern philosophy. It's a concept that appeals to meat-eaters, healthy food and sustainable farming advocates alike as it fits their interests.
In cities like London and New York, there has been a rise in the number of restaurants that are making vegetables the star of their menus. It couldn't have been an easy sell – after all, vegetables have long been considered simply the garnish to make the steak in the center of the plate look good. But many chefs have succeeded.
Being vegetable-centric doesn't require anyone to go vegetarian. What it means is to make vegetables the focal point of a meal and controlling the amount of meat and carbohydrates we consume.
The Ministry of Health's Nutrition Division Malaysian Healthy Plate shows us how to fill our plates in fractions with their "Suku-Suku-Separuh" slogan: a quarter carbohydrates, another quarter protein (fish, poultry, meat, and legumes) and the remaining half of vegetables and fruit.
Dr Roseline Yap, council member of the Nutrition Society of Malaysia and senior lecturer at Taylor's University, suggests eating more vegetables than recommended at every opportunity "because you will never know if you will get to consume enough vegetables in the next meal".
"I usually consume more vegetables for lunch (two servings) and the final one serving during dinner," she says.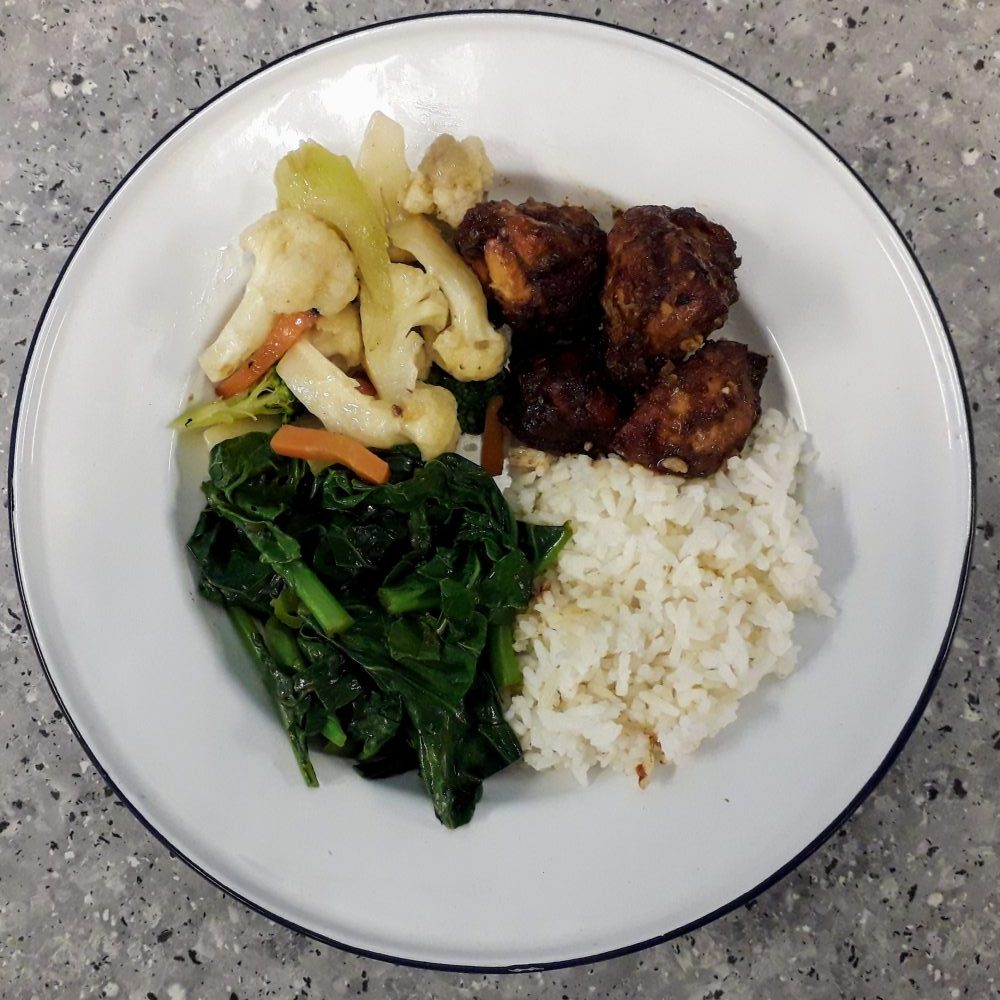 The portions of carbs, proteins and vegetables on the Malaysian Healthy Plate are quarter:quarter:half. Photo: The Star/Jane F. Ragavan
According to the Malaysian Adult Nutrition Survey 2014, Malaysians aged 18 and above are consuming vegetables almost every day. The bad news is that they are eating only half the recommended three servings a day.
The National Healthy and Morbidity Survey 2015 found that only 11% of Malaysians consume three or more servings of vegetables a day.
When it comes to children aged one to seven, however, the numbers are discouraging. They should be getting two servings a day, but the South-East Asian Nutrition Surveys show they are only getting half of that.
Yap encourages parents to inculcate healthy eating habits as early as possible.
"It is also important that both parents consume vegetables when dining as a family because they are role models to their children," she says.
"Get the children to help out in the kitchen too when preparing meals for the family, such as washing the vegetables."
Based solely on peeks at the plates of customers choosing their mixed rice dishes at restaurants, women tend to eat more vegetables – often stir-fried or raw as in ulam – than men.
However, there is plenty of empirical research to show this observation to be true. The reasons are biological and psychological. Some points the studies make are that men have higher calorie needs than women so they don't need to eat "healthier" foods like fruit and vegetables; also, men don't believe as strongly as women that consumption of these foods is an important part of maintaining good health.
Perhaps a change in attitude could be inspired by footballers like Barcelona's Lionel Messi and Manchester City's Sergio Agüero, who reportedly do not eat meat during the playing season.
Bring back ulam
The idea of vegetable-centric dining isn't new. Michael Pollan told us a decade ago in his book In Defence of Food: An Eater's Manifesto to "eat food, not too much, mostly plants". And for at least the past three years, healthy food proponents have touted this movement as the way forward.
Since we get fresh vegetables all year round, it should not be difficult to include more of it into the Malaysian diet.
Cookbook author and former Star Media Group senior editor (food) Julie Wong has plenty of ideas.
"Bring ulam back to the table. A small bunch of various raw herbs – wild is even better – and blanched vegetables dipped in sambal will take care of the micronutrients we need daily," she says.
"Modern Malaysian food is sadly lacking in raw greens – fix that by topping a plate of mee goreng or fried rice with a heap of shredded lettuce and spring onion; a bowl of laksa with lots of herbs and sprouts. Why can't your plate of char kway teow come with a side of ulam?"
Wong believes that food is medicine and the best food is plant-based.
"We should eat them in their raw form or minimally cooked, as much as possible. I try to include raw vegetables at every meal – they give the jaw a good workout and a sense that you have eaten well. You tend to swallow mushy-cooked veggies and meat very quickly, missing out on that feeling of having eaten – so you end up eating some more."
She tries to eat organic as much as she can, but doing so is certainly not cheap.
"But I'd rather pay the farmer than the hospital," Wong says.
Meat is not off the table in the vegetable-forward movement. Proponents simply suggest treating it as a flavoring or special occasion food.
Nutritionists and dieticians may preach eating more vegetables but as with everything, it is still not a good idea to overdo it.
"It's fine if your diet is comprised mainly of fruits and vegetables, or plant-based foods," says Yap.
"However, if one's diet is solely vegetables, it would not be a balanced diet because vegetables alone are not sufficient to provide all the essential nutrients, example proteins and essential fatty acids, required by our bodies," she explains.
And that's why meat is not off the table in the vegetable-forward movement – after all, it is a nourishing food. Proponents simply suggest treating meat as a flavoring or special occasion food.
Vegetables are also a big part of sustainability and personal health in the future. As internationally renowned chef Jean-Georges Vongerichten, who opened a vegetarian restaurant in New York City last year, once said, "it takes two weeks to grow a radish; it takes two or three years to raise a cow".
While many agree that eating vegetables raw is best, there are various preparation methods that will enhance the flavor of vegetables.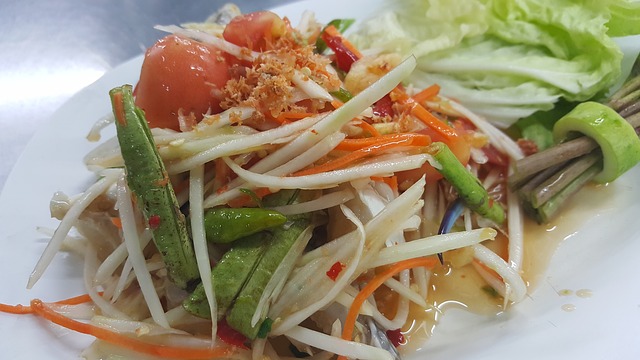 Thai green papaya salad. This dish is dressed with a tangy sauce that whets the appetite.
Among them, bruising vegetables (like they do in Thailand with their moreish green papaya salad) to soften them up a bit; stir-frying or grilling thinly sliced vegetables; and fermenting, as with kimchi, which not only provides an acid bite but also probiotic health benefits.
Wong is all for eating diversity — a bit of everything to get all the micronutrients that your body needs.
She says it's great that there are a lot more varieties of imported vegetables like kale and arugula at urban grocers. "But what's more important is to have a good variety of local vegetables. You don't see watercress, pucuk paku, pegaga, or ulam raja much in supermarkets."
However, access to these types of vegetables is not always easy for the urban dweller.
"The reality is that for kampung vegetables, you have to travel to specific stalls half way across the city – there is something wrong with this," says Wong.