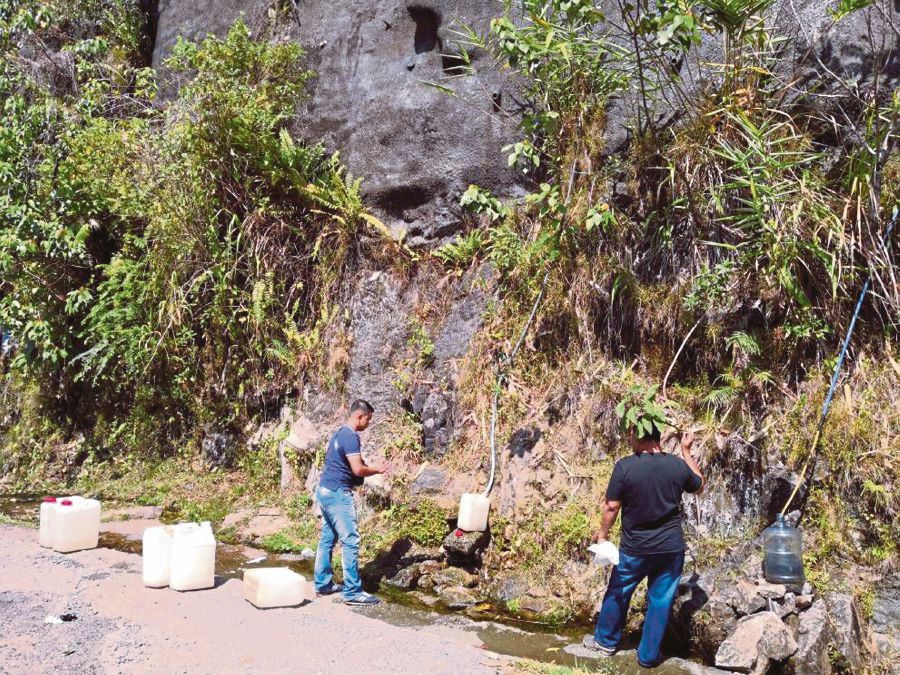 Water trickling down a hillside in the Kajang SILK Highway (SILK) is inviting danger to motorists, who stop by the roadside to refill their water containers.
Motorists who cross the highway on foot, or stop their vehicles by the roadside, risk getting hit by vehicles.
It is also hazardous because the spot is a steep slope.
It is understood that fatal accidents have happened at the spot.
For SILK highway concessionaire Prolintas, the water source is a safety concern.
Prolintas public relations officer Zul Jantan said signs had been put up to warn motorists not to stop for the water, but they were ignored.
Prolintas will install guardrails to stop motorists from crossing the highway to get to the water source.
Plans are afoot to make the road surface at the spot more resistant to skidding.
As to whether the water is safe for consumption, he said Prolintas had conducted only pH testing, which indicated that the water was more acidic.
Nutrition Society of Malaysia president Dr Tee E. Siong said mineral water tasted better because it was pure.
"Without a study, the usefulness of the mineral contents (in the water) is debatable," he added.