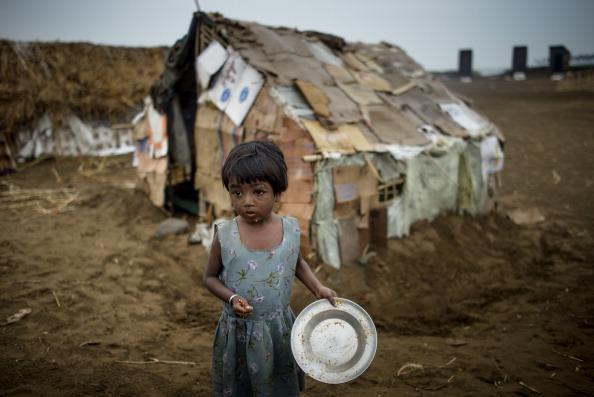 A study conducted by the World Food Programme (WFP) has prompted United Nations to warn of the heart-rending situation that over tens of thousands of starving Rohingya children are malnourished.
Upon assessing 45 villages in the western Rakhine state between March 16 and April 10 of this year, the report stated that 80,500 children – who are five years old and below – are malnourished as each one of them failed to meet the minimum adequate diet.
"Preliminary data of early 2017 shows an increase in children requiring treatment of acute malnutrition," the WFP report said.
"And it is estimated that 80,500 children under the age of five are expected to be in need of treatment for acute malnutrition over the next twelve months."
The Independent also underlined that food deprivation is a severe predicament to a point where one third of homes Maungdaw are forced to live without food for 24 hours or their homes empty of nourishment.
"The survey has confirmed a worsening of the food security situation in already highly vulnerable areas following the security incidents and ensuing violence in late 2016," the report read and added that the food prices have gone up due to scarcity.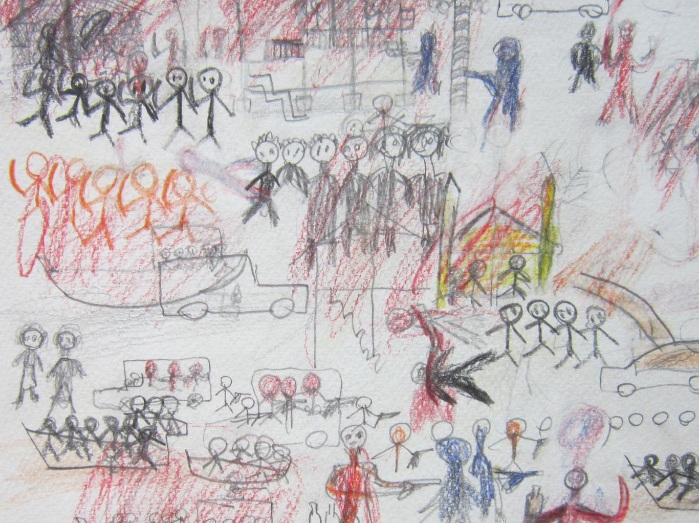 Child's View Of Burma's Horror: By Mohammed, an 11-year-old boy from Kyuak Phuyu: 'The houses were attacked by Buddhists and monks. They tried to defend the mosque'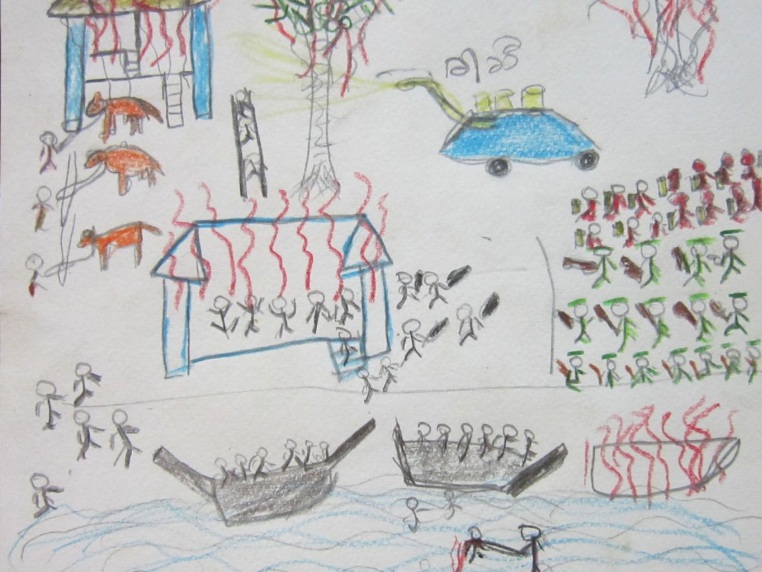 Child's View Of Burma's Horror: By Shashida,18-year-old woman from Kyuak Phuyuh: 'The mosque was also attacked. People ran to their boats but some were set on fire.'
The report also highlighted that these refugees who fled military oppression and violence that blanketed their homeland were losing weight at a rapid rate – that subsequently factored in to their weakened immune system.
As such, victims of malnutrition are forced to depend on humanitarian aid and the looming rainy season coupled with the refugees' restricted movements will further heighten their fragile food predicament.
While the exact figure of respondents involved in the assessment is bleak, WFP found that approximately 38,000 households corresponding to 225,800 people are in need of humanitarian assistance.
Last year, over a dozen of Nobel laureates criticised Myanmar's de facto leader, Aung San Suu Kyi, in an open letter written to the UN Security Council as they warned of the tragedy "amounting to ethnic cleansing and crimes against humanity."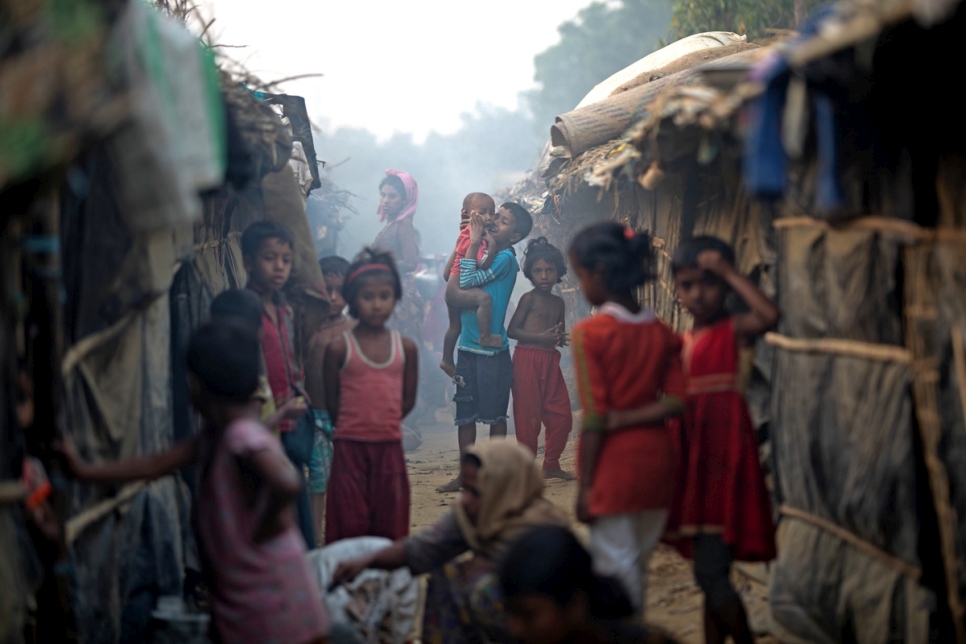 Pic: UNHCR
The letter that was penned by a group of 23 activists, including Archbishop Desmond Tutu and Malala Yousafzai, highlighted that the military violence resulted in the deaths of hundreds including children, women being raped, houses being burnt down and unjustified civilian arrests.
"Access for humanitarian aid organisations has been almost completely denied, creating an appalling humanitarian crisis in an area already extremely poor.
"Some international experts have warned of the potential for genocide. It has all the hallmarks of recent past tragedies – Rwanda, Darfur, Bosnia, Kosovo," the letter read and warned that failure to take action will encourage starvation.
But rather than heeding the plea of her fellow Nobel laureates, the 1991 Nobel Peace Prize, Suu Kyi denied allegations of ongoing ethnic cleansing in Myanmar and deemed ethnic cleansing was a "too strong" world to describe the situation in Rakhine.
"I don't think there is ethnic cleansing going on," Suu Kyi said in an interview with BBC.
The Myanmar government also reportedly forbids UN investigations on allegations pertaining murder, gang rape and torture carried out by the government against Rohingya Muslims.
An 18-year-old Rohingya refugee previously shared with ABC News of the terror that reigned upon Rohingya Muslims – inflicted by the Myanmar military.
"The Rakhinese entered and aimed the gun at my forehead. They held my hands strongly and did what they wanted to me.
"Then I was told to go back. But I didn't. I was sitting there. Then they started beating me and they took off my clothes," she conveyed and added that the military officers raped her.
Since 2012, the UN Refugee Agency (UNHCR) reported that over 168,000 Rohingya have fled Myanmar as they seek stability in countries such as Bangladesh and Malaysia.
As a matter of fact, Malaysia was once the preferred refuge choice amongst refugees as between 2012 and 2015, at least 112,500 Rohingya refugees risked their lives on smuggler's boast as they sailed across the Bay of Bengal and the Andaman Sea to reach Malaysia.
Following the hellish situation that has grasped the state of Rakhine, Malaysian Prime Minister Datuk Seri Najib Tun Razak has called for Islamic countries to join forces to put an end to the terror.
"This must happen now. The government of Myanmar disputes the terms 'genocide' and 'ethnic cleansing,' but whatever the terminology, the Rohingya Muslims cannot wait," he said in the plight of the Rohingya refugees.