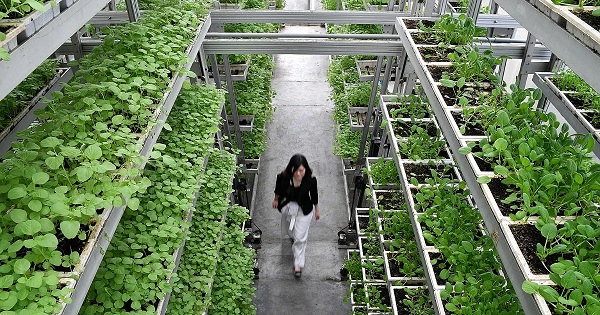 Singapore might be a food capital, but feeding the country is no easy task when 90 per cent of our food is imported.
In fact, it was not that long ago when Malaysia halted their chicken exports, causing many of us to experience an irrational wave of mild panic.
What followed was a S$70 chicken being sold at NTUC supermarket, which, despite being an anomaly, is still symbolic of how vulnerable we are to external shocks and supply disruption.
As a result, food security has taken on a new urgency in recent years. Besides diversifying its import sources, Singapore must also build its capacity to produce sufficient staple food to act as a buffer during food supply crises.
But with only one per cent of our land available for food production, can we manage that?
Farm and the city
There was a time when people said

That Singapore won't make it, but we did
When Hugh Harrison wrote "We are Singapore", he was definitely not thinking about farming. And to be fair, no one did in 1987.
Fast forward 30 years, the synergy between innovation and technology has meant access to acres of land is no longer the prerequisite for a farm, making farming a reality for countries with limited land.
Instead, the clever use of space has seen all kinds of agricultural produce sprouting out around Singapore without us even noticing.
Citiponics, for instance, has been using a vertical farm system to grow pesticide-free lettuces out of a carpark rooftop in Ang Mo Kio. And hidden in plain sight are over 260 food gardens managed by Edible Garden City, a social enterprise advocating a grow-your-own-food movement to promote food sustainability.
Meanwhile, Lim Chu Kang, an area that feels more like the inspiration behind the much-beloved True Singapore Ghost Stories, is slowly transforming into an agri-food zone.
Nestled within the nondescript buildings are high-tech farming systems harnessing the power of technology to overcome space constraints and environmental limitations to intensify our food production.
Sky Greens, using over 1000 hydroponic growing racks as tall as nine metres high, can produce 800kg of vegetables such as kai lan, xiao bai cai, and kang kong daily.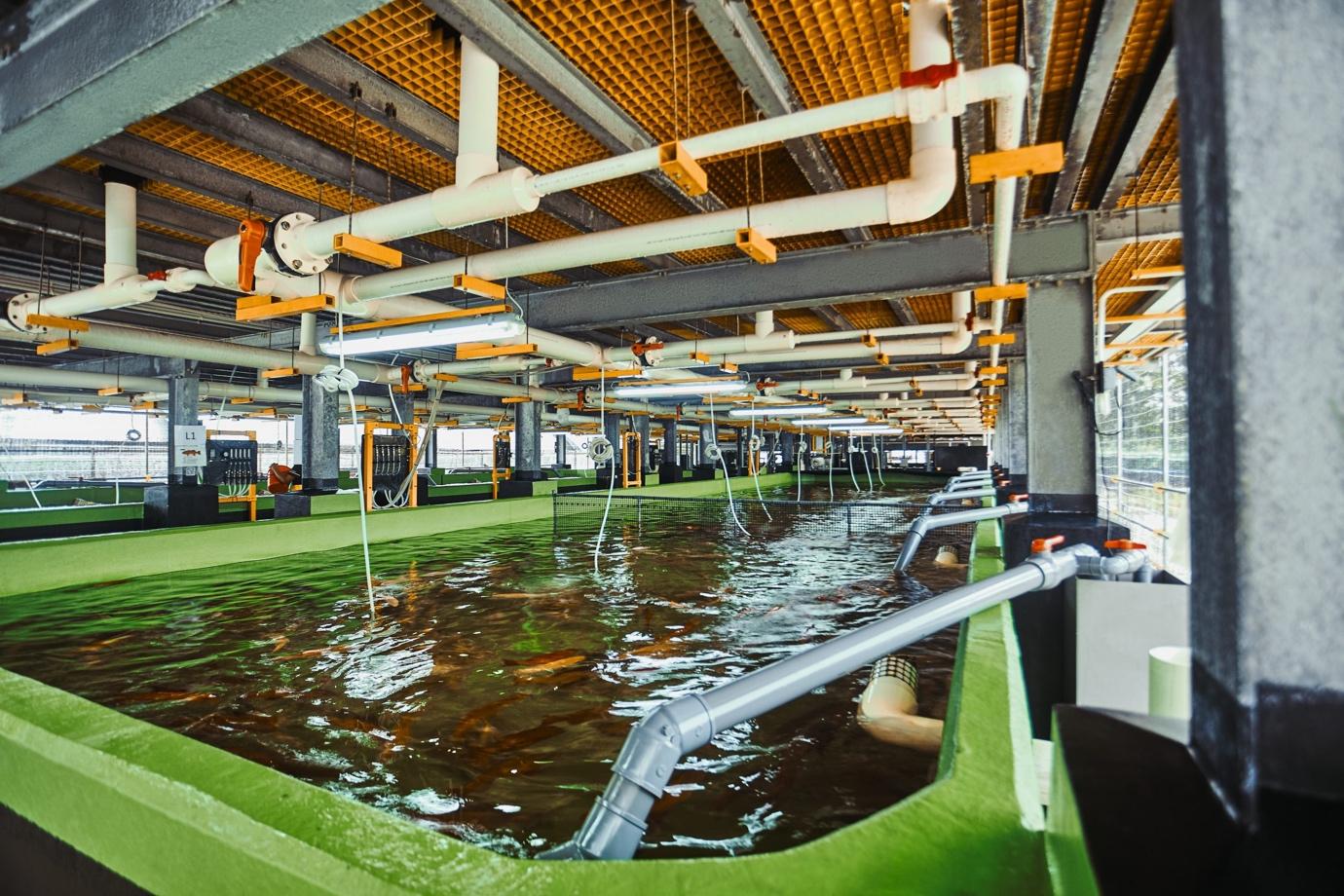 Apollo Aquaculture's eight-story vertical fish farm is a testament of our high-tech farming credentials when it made the news around the world / Image Credit: GovInsider
Apollo Aquaculture, ironically one of the world's largest vertical fish farms operating in one of the smallest countries, is making use of a three-tier vertical recirculating aquaculture system to grow up to 3,000 tonnes of groupers, trouts, and shrimps a year.
With ingenious planning and state-of-the-art technologies, land, like age, is possibly just a number.
Achieving the '30 by 30' target
Dubbed the '30 by 30' goal, Singapore has plans to produce 30 per cent of its food supply by 2030. If it succeeds, this move will help build a more resilient nation.
So far, Singapore has been focusing on expanding the production capacity of local farms and investing in the agri-tech sector to meet that goal.
In 2021, the Singapore Food Agency (SFA) set up a S$60 million Agri-Food Cluster Transformation Fund to encourage farms to adopt technology that will improve productivity and resource efficiency.
Meanwhile, SEEDS Capital, the investment arm of Enterprise Singapore, has partnered up with investors to catalyse more than S$90 million to develop disruptive agri-food solutions.
Besides government support, Singapore also provides a wealth of funding and accelerator opportunities for agri-tech businesses. Global accelerators such as Big Idea Ventures, GROW, and The Yield Lab, all specialising in agri-food technologies, are making their presence felt.
The current ecosystem has since created the perfect storm of innovation that could solve our dependence on poultry and cattle imports.
Considering how inhumane and impractical it is to squeeze a herd of cattle into a vertical farm, the rise of alternative proteins will become instrumental in helping Singapore achieve its 30 by 30 target.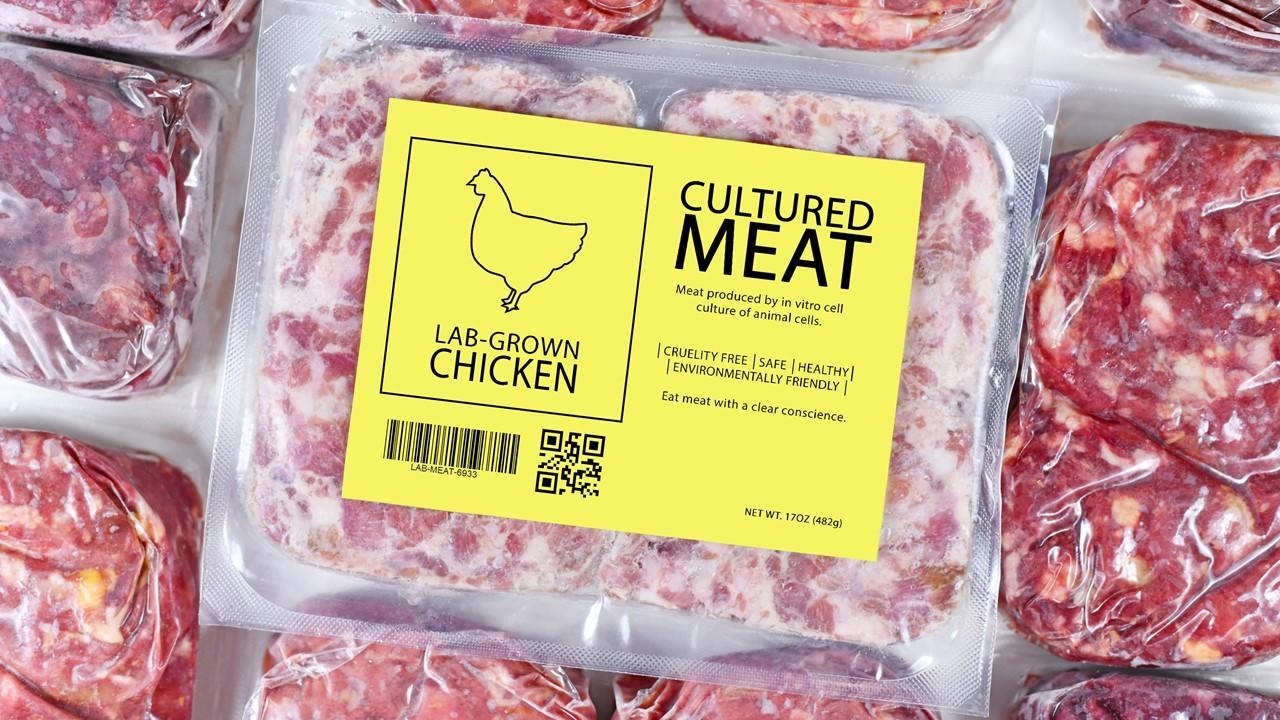 Lab-grown meat is the latest innovation to help Singapore achieve its 30 by 30 target / Image Credit: Market Realist
Besides local startups developing plant-based meat and cellular milk, pioneers in the alternative protein industry have set up manufacturing plants in Singapore.
In the first quarter of 2023, Eat Just will open Asia's largest cell-cultured meat production facility in Bedok and produce tens of thousands of cultured chickens annually.
Emerging technologies have made Singapore's journey towards self-sufficiency a theoretical possibility.
Now that the ability to produce enough food to feed a nation is within reach, the challenge next would be how we can convince Singaporeans to pay more for local produce, or take the first step towards cultured meat, the Frankenfood of our generation.
Featured Image Credit: Posel Technological Solutions