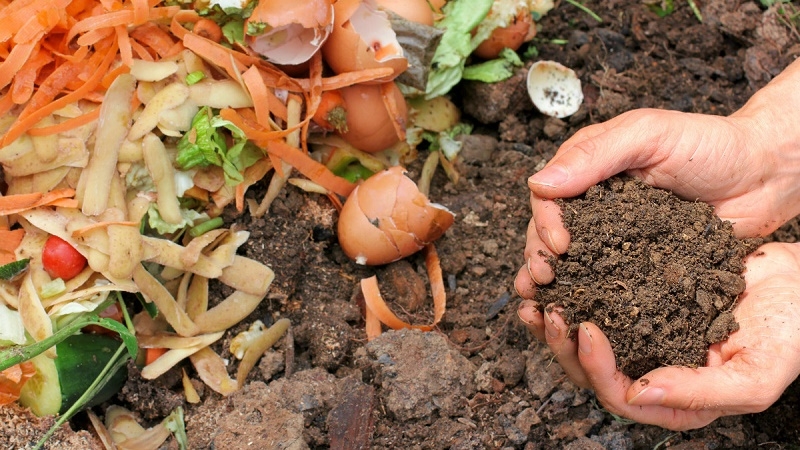 Vietnam aims to raise the proportion of organic fertilisers to 15% by 2020.
Identifying organic fertilizers as the key to organic agriculture, Vietnam's agriculture ministry has set a target to raise the proportion of organic fertilizers to 15% and the consumption of organic fertilizers industrially produced at home from one to three million tonnes by 2020.
Huge demand and potential
Among the nearly 21,000 fertilizer products currently on sale in Vietnam, there are 2,007 organic products, accounting for just 9.6%, while inorganic fertilizers account for 88.9% and the remaining 1.5% belong to bio-fertilizers.
According to Pham Minh Lan, an official with the agriculture ministry's plant protection department, the use of inorganic fertilizers for years has contaminated soil and harmed the quality of agricultural produce. The majority of farmers are habituated to using inorganic fertilizers due to its quick effect.
But the requirements for clean agricultural produce in recent years have led to an increased demand for organic fertilizers. In 2017 Vietnam imported 220,000 tonnes of organic fertilizers and the figure for 2018 was 215,000 tonnes. Besides providing nutrients for plants, organic fertilizers are effective in improving soil quality, reducing erosion and evaporation and enhancing fertilizer use efficiency.
According to the plant protection department, Vietnam has a wide range of materials to produce organic fertilizers, including wastes from animal husbandry, aquaculture and agricultural processing, plant by-products, peat, household wastes, and microbial products, mineral elements and biological substances.
Nguyen Thi Tha, Director of the Hoa Phong Agricultural Services Cooperative in Quang Ninh province, said that with 14 hectares of fruits and vegetables, the cooperative has begun using organic fertilizers since 2017 with about 200 tonnes each year, accounting for more than 70% of its total fertilizer use.
In the early days, there were many difficulties with soil improvement because the soil quality was poor while the effects of organic fertilizers were very slow, resulting in plants' growing slowly and low yield. But after two years of using organic fertilizers, the fertility of soil has greatly improved. Plants are less infested with bugs and agricultural produce contains no chemical residues.
Support needed
Recently, the Department of Plant Protection has signed an organic fertilizer development program with many companies with the goal of expanding the scale, increasing the output and renovating technologies to produce high-quality and affordable organic fertilizers from available resources.
According to Nguyen Hong Phong, General Director of Tien Nong Company, the difficulty facing enterprises is that the process to produce organic fertilizers is time-consuming. In addition, the materials usually are high in humidity and are scattered so the transport costs are very expensive. Furthermore, the equipment for organic fertilizer production requires a large amount of capital.
Currently, organic fertilizers from agricultural by-products which are preliminarily processed are imported to Vietnam quite easily and cheaply. This discourages enterprises from investing in technology to tap into domestic materials. The Ministry of Agriculture and Rural Development needs to introduce special policies to encourage the producers of organic fertilizers to produce their products from domestic materials, especially wastes from the animal husbandry industry.
Director of the plant protection department Hoang Trung said that the agricultural authority will provide support and simplify the procedures for new organic fertilizer manufacturing facilities. The agricultural authority will also encourage existing enterprises to expand their production capacity and apply advanced technologies in order to increase the number of organic fertilizer producers to 30%, equivalent to an annual output of 4 million tonnes a year. At the same time, linkage chains will be formed to ensure the usage of organic fertilizers on a number of plants.