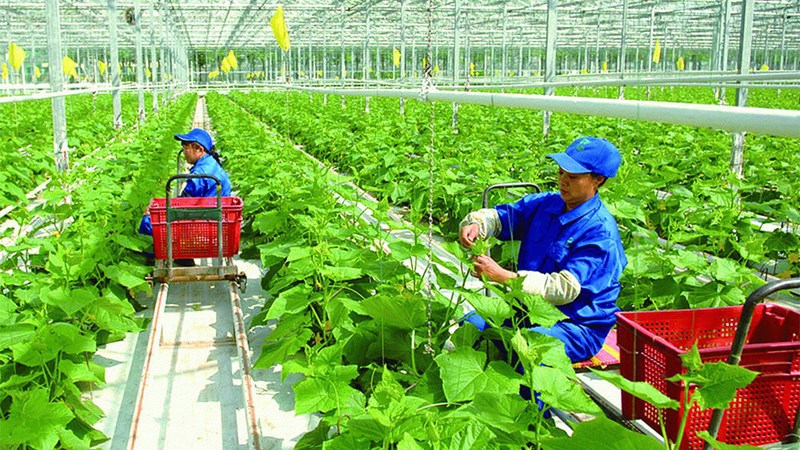 Minister of Agriculture and Rural Development Le Minh Hoan and World Bank Country Director for Vietnam Carolyn Turk co-chaired a high-level policy dialogue on low-carbon green agricultural transformation and emissions reduction on November 30.

This is part of a series of policy dialogues and communication events on green, low-carbon and sustainable agriculture development implemented by the Ministry of Agriculture and Rural Development (MARD) in collaboration with the WB to orient the vision of Vietnam's agricultural sector to 2050 towards green, low carbon and sustainable development.

In his remarks at the event, Minister Hoan said the ministry is drafting the Sustainable Agriculture and Rural Development Strategy to 2030 with a vision to 2050, aiming to restructure the agriculture sector, develop rural economy linking with new-style rural development.
The strategy is designed around three pillars: "ecological agriculture", "modern countryside", and "smart farmers".

The minister underlined the necessity for the sector to have a far-sighted vision and bold actions in order to speed up green and sustainable agricultural transformation, saying that changes in agricultural development model are needed for ensuring sustainability, competitiveness and resilience in the face of challenges.

Minister Hoan stressed that with new thinking, Vietnam can aspire to become a country of ecological and carbon-neutral agriculture instead of just a food production powerhouse.
However, in order to make breakthrough changes, the agricultural industry cannot do it alone. It needs companionship and support of relevant ministries, sectors and localities, as well as organizations and individuals at home and abroad, he said.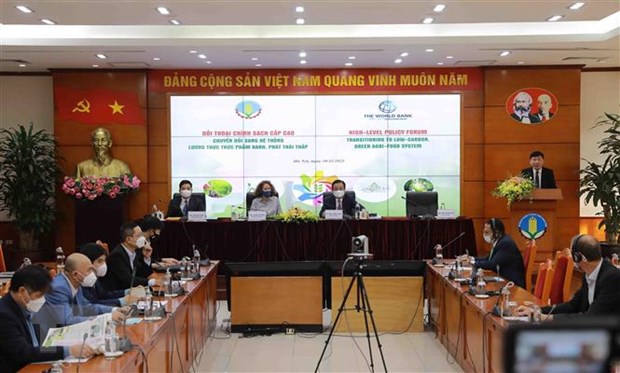 WB Country Director for Vietnam Carolyn Turk said agriculture is one of the main contributors to climate change when it causes greenhouse gas emissions (GHG emissions). GHG emissions are forecast to reach 120 million tonnes of CO2 by 2030, up to half of which will come from the rice industry.

Vietnam has made a strong commitment at COP26 to achieve net zero emissions by 2050, reduce methane emissions by 30 percent by 2030, she said, noting that this is a challenge for Vietnam's rice industry.

WB will continue to cooperate, provide technical assistance, and expand investment activities with the MARD to help Vietnam move towards a brighter future for its agricultural sector, she affirmed.

Martien Van Nieuwkoop, Global Director for the Agriculture and Food Global Practice in the WB's Sustainable Development Practice Group said that Vietnam needs to change public spending in agriculture, create appropriate incentive mechanisms, and re-evaluate public investment in agriculture.

Attention should be paid to changing the structure of land ownership to solve the problem of small-scale production, which directly affects the development speed of the agricultural sector, he said, adding that it is necessary to have public-private partnerships to make proper investment decisions for agriculture.