All Mr Jack Ng wanted was to be a vegetable farmer in his retirement. But he was lazy. The idea of toiling in the fields, battling weather and pest woes, did not appeal to the engineer.
Then, the perfect solution struck him. Mr Ng figured, "Why not build a farm vertically? It'll be perfect for land-scarce Singapore."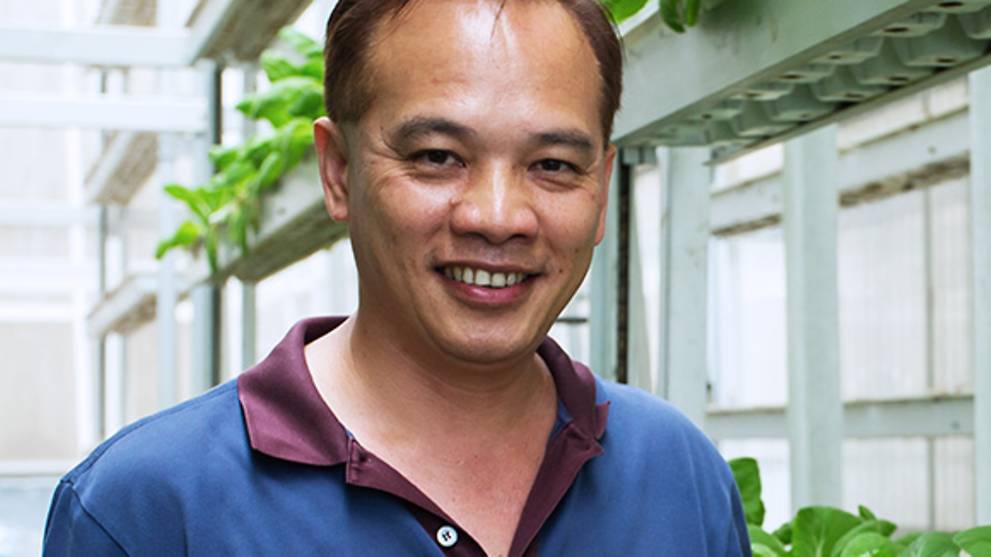 Jack Ng of Sky Urban.
In 2011, after two years of R&D, a prototype of Mr Ng's sky farm was launched with an investment of $1 million. Tall aluminium frames carried racks of planting troughs rotated by a water-pulley system. The rotation made sure the vegetables got an adequate and a uniform amount of sunlight.
Dr Ngiam Tong Tau, chairman of Sky Urban Solutions (which runs Sky Greens), adds: "Jack's system consumes very little energy and water. It also makes use of available sunlight. On top of that, productivity is increased by up to 10 times, which means we only need 1ha of land to produce the same quantity of vegetables on 10ha of land for Singapore."
After news of Mr Ng's technology broke, the company was inundated with queries from research institutes, investors and NGOs.
"The first burst of media coverage came on a Friday night. On Saturday morning, a man was sitting in my office. He had flown in from China. He was a farmer-cum- investor who wanted me to build a system for him, using my concept for not just a vegetable farm but also an animal farm," recalls Mr Ng, with a laugh.
He then realised that his creation was "a big business" and more importantly, could be beneficial to other countries.
So began the globalisation process. All the buzz around Sky Greens' creation naturally directed Mr Ng to prioritise IP protection. IE Singapore closely guided Sky Greens in trademarking.
Dr Ngiam, explains: "IE provided advice as well as recommended lawyers. We also received grants when we patented in certain markets."
IE's assistance did not stop there.
"Whenever we received overseas interest from, for example, China or the U.S, IE would refer us to their officers on the ground. They helped to make the necessary connections."
"Another area which IE really helped us a lot in was the partial funding of our marketing person in charge of Europe and the US, who has linked us with relevant parties," says Dr Ngiam, revealing: "We are in advanced talks with New York now. One fine day, you'll find our Sky Greens in the city."
Sky Greens also found it tough to sieve out the genuine explorations from amid the flood of interest, so the government agency's ability to provide thorough company checks was a massive relief.
Earlier this year in June, Sky Greens officially partnered with China's Hainan Lingshui Runda Modern Agricultural Science and Technology, in a deal worth a few millions. Elsewhere in China, such as Beijing, Fujian, Xi'an and the Sino-Singapore Tianjin Eco-city, discussions are also underway.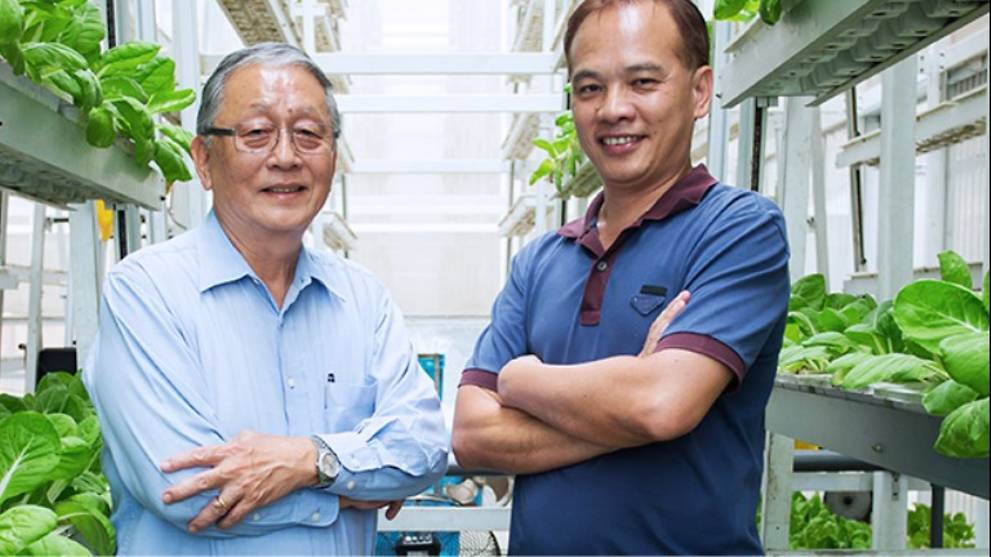 French company Sodexo, a specialist in food services and facilities management, started working with Sky Greens since late 2014. Talks are ongoing with companies in the Middle East and Puerto Rico.
Sky Greens is a modern urban agricultural solutions provider, not just an equipment seller, stresses Mr Ng. "We don't want to just sell the system to a client and without proper knowledge on maintenance and operations, including marketing, it becomes a white elephant. What is crucial to us is also the motivation of the client – he has to genuinely want to contribute to society. He must also know his market inside out, so that we can learn and adapt the system accordingly."
He is not out to make a quick buck, he affirms.
Otherwise, why bother ensuring that Sky Greens' daily delivery to FairPrice Finest is tasty when vegetable production is not the company's core business?
Mr Ng is sincerely fond of his vegetables, and refers to them as his "customers".
"I have to make sure they are comfortable in their environment. Only then will they taste good," he says with a laugh.
If any change to the farming system leads to inferior-tasting vegetables, out it goes – Mr Ng takes it very seriously when his vegetables "are not happy". His vegetables come first for him.
Now, that's the mark of a true farmer: Give the man a nai bai.
Farm facts:
To date, 1,040 of 3m-, 6m- and 9m-tall towers have been set up on 3.65ha of land in Lim Chu Kang for commercial, trial, and research purposes. Upon full completion of the site in the next few years, a total of $26 million would have been injected into Sky Greens.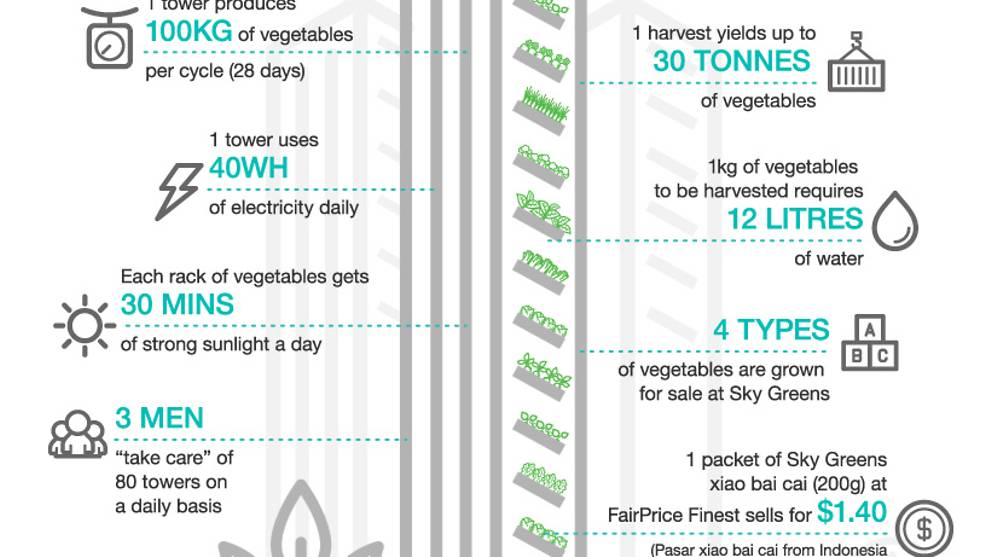 To date, 1,040 of 3m, 6m and 9m-tall towers have been set up on 3.65ha of land in Lim Chu Kang for commercial, trial, and research purposes.