UMBRELLA PROGRAM ON FOOD AND NUTRITION SECURITY FOR SOUTHEAST ASIA
The Umbrella Program on Food and Nutrition Security for Southeast Asia is envisaged to serve as a platform for collaborative research on food security among the University Consortium members and partner universities/institutions from the other Southeast Asian Ministries of Education Organization (SEAMEO) member countries. It aims to align the program of work on food security of SEARCA and the University Consortium to the development needs in the region and to support ongoing ASEAN-level programs on improving food security. The priority areas of collaboration shall be addressed through three integrated components: research and development, capacity building through graduate education and training, and knowledge management.
Participatory and bottom-up approach was observed in the development the Umbrella Program including consultations with the SEARCA senior fellows; benchmarking, scoping, and policy reviews; survey of UC members and other potential partners in the region; and regional consultation-workshop.
Consistent with the currently accepted international food security frameworks and the Food and Agriculture Organization's definition, which in itself subsumes nutrition security and food safety, this Umbrella Program highlights the interrelations of the dimensions of food security as follows:
FS Dimension 1 - Food Availability
FS Dimension 2 - Physical Access
FS Dimension 3 - Economic Access
FS Dimension 4 - Utilization
FS Dimension 5 - Stability
The Umbrella Program's work scope will directly contribute to ASEAN-level initiatives on food security. It is guided by the strategic thrusts of the ASEAN integrated Food Security Framework, specifically Strategic Thrust 2: Promote Conducive Food Market and trade; Strategic thrust 4: Promote Sustainable Food Production; Startegic Thrust 5: Encourage Greater Investment in Food and Agro-based Industry to Enhance Food Security; and Strategic Thrust 6: Identify and Adress Emerging Issues Related to Food Security.
In general, the Umbrella Program is guided by the following principles: inclusiveness and participation, collaboration, sustainability, supply and value-added chains, ecosystems approach, partnership with private sector, link policy, climate change risks, and vulnerability management. In its present form, the Umbrella Program considers current global issues and trends which recognize, inter alia, the ecological foundation of food security; Millenium Development Goals (MDG) and Post MDG or Sustainable Development Goals; a Green Economy; and equitable development pathways.
The criteria for the Umbrella Program include the following: value-add-addresses gaps or under-researched areas; relevance and importance for the region; benefits from collaboration; balance of R&D, capacity building, and knowledge management; and convergence with donor institutions.
Download the electronic copy of the FANSSEA brochure here.
MAJOR THEMES AND SUB-THEMES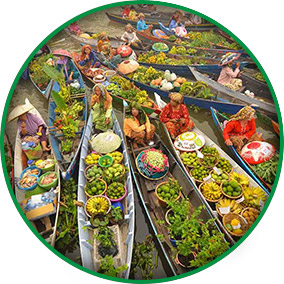 FS Dimension 1, 2, 3, 4, 5
Sub-Theme 1.1: Food Reserves
Project 1.1.1: Comparative study on food reserve management and policies in Southeast Asia (Government and Community Reserve)
Project 1.1.2: Investment requirements, and optimal location and storage capacities for food reserves within the Southeast Asian Region
Sub-Theme 1.2: Food Supply Chain and Logistics
Project 1.2.1: Development of efficient supply chains of major commodities
Project 1.2.2: Enhancing participation of smallholder farmers in value chains: Identification of investment opportunities and sharing of experiences and best practices
Project 1.2.3: Comparative studies on trade facilitation systems for agricultural exports in Southeast Asia
Sub-Theme 1.3: International/Regional Trade Agreements and Investments
Project 1.3.1: Expanded ASEAN Free Trade Agreements: Economic and agri-food impacts on selected ASEAN countries
Project 1.3.2: Feasibility of futures markets in the region for major agricultural commodities
Project 1.3.3: Role of locally rooted cooperatives in global markets
Project 1.3.4: Developing the ASEAN agri-food market information systems
Sub-Theme 1.4: Standards on Food Quality and Safety
Project 1.4.1: Development of risk-based food safety measures and harmonization of science-based food safety standards for priority ASEAN food commodities
Project 1.4.2: Capacity Building for ASEAN food quality and safety
Sub-Theme 1.5: Resilience of Food Markets and Informal Systems
Project 1.5.1: Comparative study on traditional food markets and informal systems in selected Southeast Asian countries
Project 1.5.2: Policy analysis and cost-benefit analysis of national self-sufficiency versus regional sufficiency programs of strategic commodities
Project 1.5.3: Causes and costs of price instability of major commodities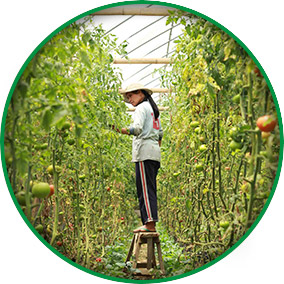 FS Dimension 1, 4, 5
Sub-Theme 2.1: Efficient Food Production Systems in Southeast Asia
Project 2.1.1: Accelerating improvements in food production efficiency and sustainability
Project 2.1.2: Capacity building for food production systems with improved efficiency
Project 2.1.3: Knowledge management to improve food production systems
Project 2.1.4: Resilient food production systems in response to disruptive natural and anthropogenic factors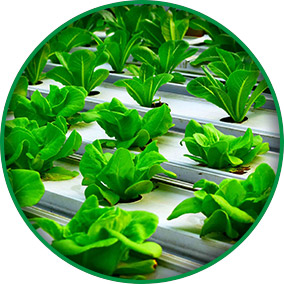 FS Dimension 1, 2, 3, 4, 5
Sub-Theme 3.2: Emergent Technologies
Project 3.2.1: Emergent food sources including underutilized crops, fungi and algae
Project 3.2.2: Capacity building workshops on emergent technologies
Sub-Theme 3.4: ASEAN Economic Community (AEC) 2015
Project 3.4.1: Collaborative research on cross-border spread of pests and diseases
Project 3.4.2: Research on demographic changes and their associated effects on food security as a result of anticipated changes due to AEC2015
Project 3.4.3: Workshop on anticipated changes on intellectual property protection and data security due to AEC 2015
CONTACT US
Kindly fill the form below for any query you may have and we will make sure to respond immediately.
Feel free to contact or visit us.
Address: Southeast Asian Regional Center for Graduate Study and Research in Agriculture, College 4031, Laguna, Philippines
Laguna Lines:

+63 49 554 9330 to 39

,

+63 49 536 2290

,

+63 49 572 3743

Manila Lines: +63 2 8657 1300 to 02 local 3200 to 3204
Fax Line: +63 49 536 7097
Email:

This email address is being protected from spambots. You need JavaScript enabled to view it.

Website: fanssea.searca.org