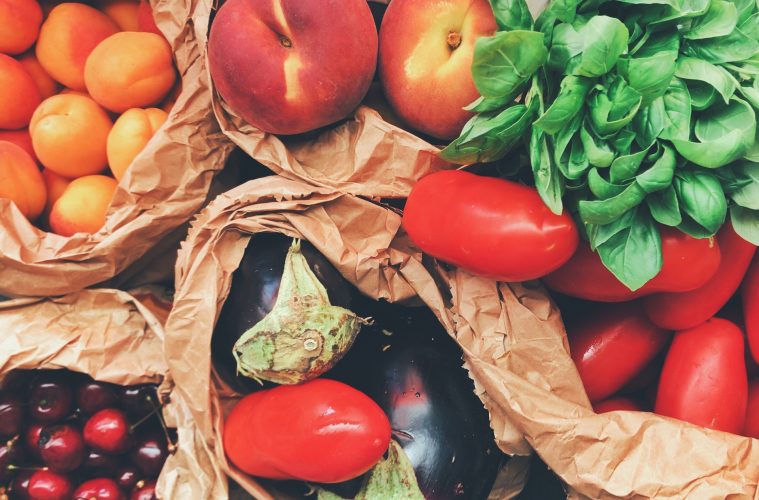 Everyone knows what fast food is. But have you heard of 'slow food?' we find out what exactly that means.
What is the Slow Food Movement?
Slow Food [ slowfood.com ] is an international organization dedicated to preserving indigenous plants and livestock as well as traditional recipes, cooking methods, and foodways AKA how society interacts with its food, from growing to harvesting or slaughtering to preparation, culture, and even history and folklore.
Slow Food was founded in 1986 by Carlo Petrini as a response to a fast-food restaurant opening in tradition-loving Rome. Why eat fast food when you can enjoy slow food? Not only is 'slow food' healthier, but it's also tastier, and—if your mom or grandma (or even just a particularly cheerful cook) made it—full of love.
Fuzzy childhood memories aside, a traditionally cooked dish made with indigenous ingredients holds within it the history and culture of a specific people.
How did Slow Food start in the Philippines?
Though they weren't using the terms 'Slow Food,' people have been writing about the importance of heritage ingredients and recipes for a long time. Authors such as Mara Pardo de Tavera, Felice Prudente Sta. Maria and even Doreen Fernandez have highlighted the link between food, culture, and agriculture. "That's why the first books on slow food were printed in the late '80s," says Pacita "Chit" Juan, Slow Food Counselor for Southeast Asia.
Though Slow Food as an organization has been present in the Philippines for much longer, Ms. Juan, who is also an advocate for Philippine coffee, was introduced to it in 2012. "I just got wind of it in Baguio in one of the communities we work with," she says. "She told me about saving indigenous, and heirloom. I said 'oh, I like that.'"
The organization hosts a festival called Salone del Gusto Terra Madre in Turin, Italy. Each year, farmers from all over the world converge to see what's being done in other countries in terms of conservation and agriculture. "You taste homemade cheese from this city in Poland that looks like a horn. You taste different kinds of prosciutto from different parts of Italy. You taste different butters from France, so talagang feast for the senses," Juan, who attend for the first time in 2014, says. "Our farmers get to see and meet other farmers. 'Hindi lang pala ako nag se-save ngheirloom rice. Eto ring farmer from Africa. Eto ring farmer from Indonesia.' They get to hobnob with other farmers to give them the assurance na oo, hindi ka nag-iisa. It's like the United Nations of Food. It's amazing."
Two years later, the Department of Agriculture got involved. The DA's endeavor was spearheaded by current Secretary of Tourism Berna Puyat who was then Undersecretary for Administration, Agribusiness and Marketing, and Regional Engagement. "Sabi niya, 'pupunta tayo diyan. Let's bring Margarita Fores.' And we were serving champorado, adobo. And you bring farmers with you. The farmers are sponsored by Slow Food. In 2016, we brought Chef Jam Melchor," Juan says. "Salone del Gusto is enjoining more people who are not yet converts to understand biodiversity, to understand Ark of Taste, to understand sustainability."
What is Slow Food doing to preserve native species?
Slow Food maintains the Ark of Taste [ fondazioneslowfood.comfondazioneslowfood.com ], a catalogue of endangered heritage foods from around the world. "The Ark of Taste is inspired by Noah's Ark. It attempts to catalogue all the products or produce around the world, flora and fauna, which may be in danger of extinction, non-propagation, or simple death," Juan explains. "Every one of the 160 member countries lists what they have that people have stopping using or have forgotten."
In the Philippines, this can mean fruits no longer in the market like chesa, duhat, and kamias. "Also souring agents. The souring agents are all different across the country, but do people know it?" Juan relates. "Sinigang is very Filipino pre-colonial cooking. Sinigang can mean sampaloc, kamatis, or bayabas as panigang—that's what we know here in the metro. But in Negros, it's batwan. In Mindanao, it's tabon-tabon or swa."
The Philippines has its own list of endangered food on the Ark of Taste website. You can check it out here.
"We list not only fruits and vegetables but we also list animals like yellow cattle and black pig," Juan says. "We enjoin everyone to list what they think their lola knows that they don't know anymore."
What has preserving heritage food have to do with agriculture?
Before food gets on your plate, it first has to be grown. This is where agriculture comes in. "In Slow Food and Ark of Taste, we're also after biodiversity. Biodiversity simply means no monocrops," Juan says. "It also calls for companion plants to be brought together again, like a reunion of sorts."
How do we do this? By placing importance on biodiversity, particularly on seeds. "We have to increase the biodiversity to also increase the bee population," Juan says. "Biodiversity means also seed exchanges—using open pollinated varieties; seeds that farmers can continue to plant. If you get it from a papaya, you sow it, it will become a papaya, instead of having to buy again."
Local smallholder farms have an opportunity to partner with suppliers and distributors under a 'twinning' program. "They already have the farms. All we need to do is connect them to our network," Juan says. "Ang magandang ginawa ni Berna is she put the consumer in touch with the farmer in a lifestyle kind of way. So gumanda. Hindi siya yung, 'tulungan mo naman yung farmer kasi kawawa.'"
All I like to do is eat. Can I still help?
Of course! If you eat (and everyone does), you automatically have a say in what gets planted or raised, and how. "I believe that the consumer is a co-producer. What you eat is what the farmer will plant. Whatever we eat is what the farmer will continue to produce. So if we stop eating bad food, they will stop growing bad food. It starts with us, and it's something we do three times a day. So eating is really an agricultural act and eating is a political act," Juan says.
You can start by knowing where your food comes from, and if possible, buying organically grown meat and produce that come from smallholder farms. "It could come from your kapit-bahay. It could come from some unknown farm in Baguio, or from Laguna or Tagaytay," Juan says. "With rice, maybe it's better that you eat rice that's unpolished and organic. Then you are helping a farmer in some hinterland to continue growing that rice. Where does your coconut oil come from? Or your butter? Try to find the source of your food."
She adds that buying heirloom or organic need not be hard on the wallet. "What is your tolerance for the price of salad in a cafe? P250? P350? I'll sell you a pack of lettuce for the same salad for P80," she says. "Seventy percent of what you're paying is transport and handling, so kung ikaw yung pumunta sa farm at ikaw ang mag-pick, you save on that 70 percent."
Before we forget, being particular about how your food is sourced can also be good for your health. "When will people wake up? When they come from the doctor," Juan asks. "Why will you wait for the doctor? I'm a marketer. I don't do scare tactics. I want to give you the good life."
Slow Food 2018

The Department of Agriculture will once again take an active role in this year's Salone del Gusto Terra Madre in September. "I think it's a step in the right direction of government," Juan says. "Ang maganda niyan, when secretary Berna moved into tourism, she will bring with her the heritage of everything she started in Slow Food Movement in DA."