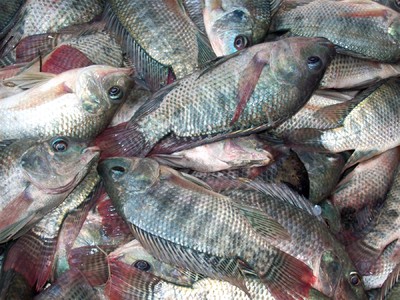 Credits: Gaia Discovery
The Bureau of Fisheries and Agricultural Resources (BFAR) said that the Philippines has to develop markets for tilapia, a widely-cultivated fish, amid a consumer preference for galunggong, or round scad.
Speaking to reporters, BFAR National Director Eduardo B. Gongona said, "Tilapia growing is well-developed. What we have to develop is the market."
Mr. Gongona said that among widely-available protein sources the clear leader is galunggong, while many other countries also produce tilapia, which means the export market will be tough to penetrate.
"Producers want to produce more, but the problem is markets. We need to export. There is a lot of competition. The US would rather import from South America because the costs are low, but our tilapia is better-tasting," Mr. Gongona said.
Mr. Gongona also noted that Philippine is also smaller.
"The genetics should be improved because what we have now is table tilapia. It should be bigger so it could be suitable for value-added activities," Mr. Gongona said, noting that bigger fish make for a better-filleted product.
In an email, the Acting Executive Director of the Department of Science and Technology's Philippine Council for Agriculture, Aquatic and Natural Resources Research and Development (DOST-PCAARRD), Reynaldo V. Ebora, said that the Philippines has quality tilapia strains such as the Freshwater Aquaculture Selected Tilapia (FAST), Genetically Improved Farmed Tilapia (GIFT) and Genetically Enhanced Tilapia.
"To have export-quality tilapia and compete in the international markets, there is no need to change the existing tilapia strains in the country," Mr. Ebora said.
"Genetic improvement is just one facet in the development of the tilapia aquaculture industry. There is also a need to reduce mortality due to parasites and diseases and provide nutritious and affordable feeds. Increasing the profitability of tilapia farming can be achieved only with improved hatchery techniques, promotion of nursery systems to produce post-fingerlings for stocking, and a more efficient farming system," Mr. Ebora said.
According to the Philippine Statistics Authority (PSA), the Philippine aquaculture industry produced 18,401.64 metric tons (MT) of tilapia in 2017.
Mr. Gongona also said there is a need for more production of male tilapia as the male grows more rapidly, cutting time to market.
In a presentation by Mr. Ebora during the Science Policy and Information Forum 2018: Caring for our Galunggong and Tilapia Fisheries for Food Security, he said that PCAARRD employs phytoandrogens from pine pollen, an environment-friendly natural product used to change functional female tilapia into functional males.
"Increased tilapia production from aquaculture is possible if information on advances in husbandry, genetics, systems, water, nutrition and health management, harvest and post-production are effectively disseminated and adopted by farmers," Mr. Ebora said.
Mr. Ebora said that PCAARRD started distributing to farmers an updated compilation of latest technologies in the breeding and farming of tilapia.